7 Genius Hacks That Will Help You Remember To Take Your Birth Control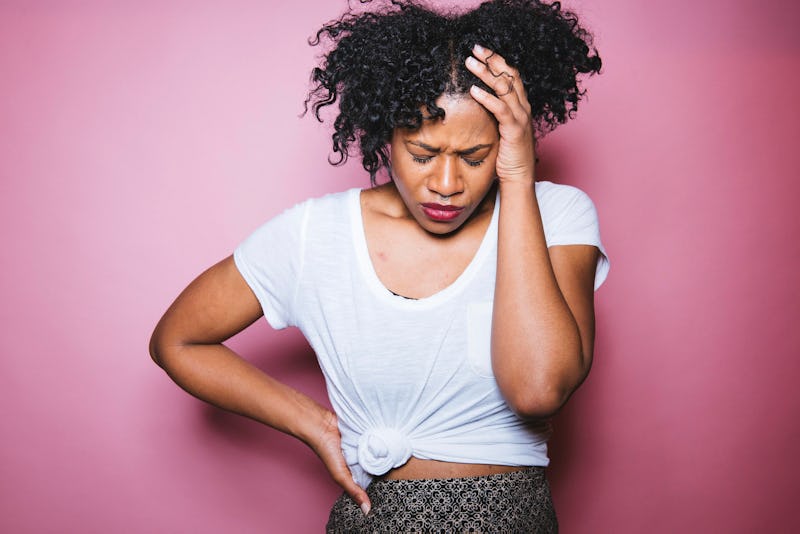 BDG Media, Inc.
Although there are a variety of birth control options for women, the Pill remains the most common birth control choice for women worldwide, according to the Center for Disease Control (CDC). When the Pill is used perfectly, meaning every single day at the exact same time, it's 99 percent effective. However, when it comes to typical use, how it's often effective it is in reality, it's 91 percent effective. While that's still a decent percentage, it does mean that nine out of every 100 users of the Pill will get pregnant.
"The most important thing about hormonal contraception is that you have to be good about taking it," Dr. Lauren F. Streicher, MD, clinical associate professor of Obstetrics and Gynecology at the Feinberg School of Medicine at Northwestern Memorial Hospital, tells Bustle. "The pill that is most important to not miss is the first pill of the pack."
But in life, where anything can happen, taking the Pill isn't always as easy as it seems it should be. From busy schedules, to unexpected snafus, to simple forgetfulness, things can get in the way. Although missing a Pill or two isn't, necessarily, the end of the world, it can throw your body for a loop and, even if you don't get pregnant, give you one hell of a scare.
Because no one wants a pregnancy scare, here are seven hacks, according to experts, to help you remember to take your birth control pill... other than setting the alarm on your phone.