7 Interesting Personality Traits That May Predict Divorce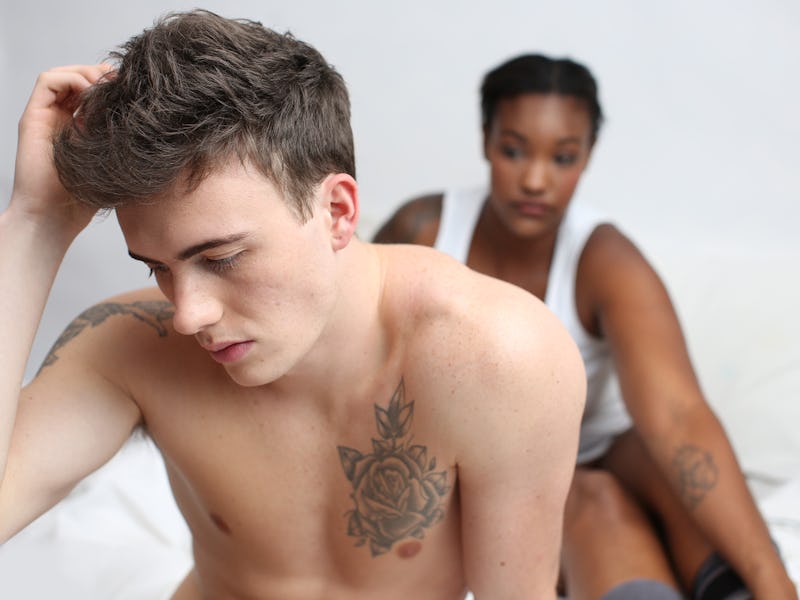 Ashley Batz/Bustle
There are so many different factors that can contribute to divorce from incompatibility to infidelity. But there is one thing that experts say tends to get overlooked — personality traits. There are certain personality traits that can be great predictors of divorce.
"I've noticed many different personality traits that played a hand in causing a divorce like narcissism and selfishness," Melissa M. Breyer with The Hive Law, Divorce Lawyers in Atlanta tells Bustle. "When people come to me, it's obvious that each party is so focused on how they've been wronged instead of listening to how they could potentially fix the issue." That's why she says most divorced couples tend to lack the ability to communicate and simply listen.
The reality is, divorce can happen to any couple regardless of the personality types involved. We all have traits that are great for relationships and ones that aren't. As Mary E. Ramos, fivorce and family law attorney at Ramos Law Group, PLLC, tells Bustle, the "bad" traits shouldn't be seen as a personal failing, but as something to be worked on with your partner.
"I hope that couples who perceive these traits in themselves or their partner can identify and work through them together for the ultimate benefit of their family," Ramos says.
So here are some interesting personality traits that may be able to predict divorce, according to experts.