7 Local & Online Shops That Support The LGBTQ Community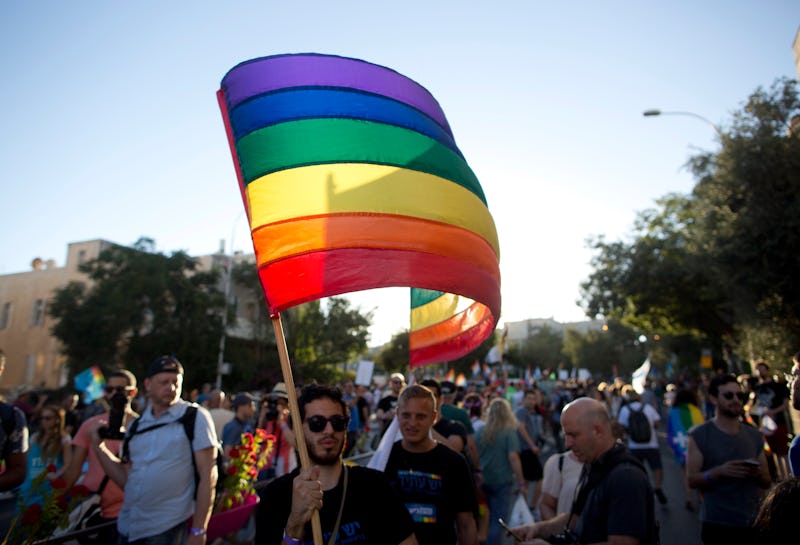 Lior Mizrahi/Getty Images News/Getty Images
We all have that place that makes us feel safe. Whether it's your room, a park, or a bookstore, it creates an immense feeling of security. For anyone who finds their rights being challenged, these places can be even more important. Members of the LGBTQ are some of the people who face this. The truth is, we still live in a world where not everyone supports or wants everyone to be respected or happy being who they are.
With the Trump administration finalizing a rule from the Affordable Care Act that would essentially allow healthcare providers to discriminate against LGBTQ people — on the anniversary of the Pulse nightclub shooting, no less — it's clear the United States has much more work to do in the fight for equality, during Pride and every other month.
Fortunately, certain cities have become a haven for the LGBTQ community in the form of "sanctuary cities" — something Trump has also fought to abolish in the past. One such example is New York City, the location of the Stonewall Riots and the birthplace of the Pride movement. Within New York stands many individual havens, creating spaces of complete inclusion. Although some of you may live far beyond the walls of a place that can create this feeling, the Internet is here to bring that love and community straight to you, no matter where you are. Read on for New York and online based shops that support the LGBTQ community.