7 Places To Look For Inspiration When You Want To Try New Things In Bed With Your Partner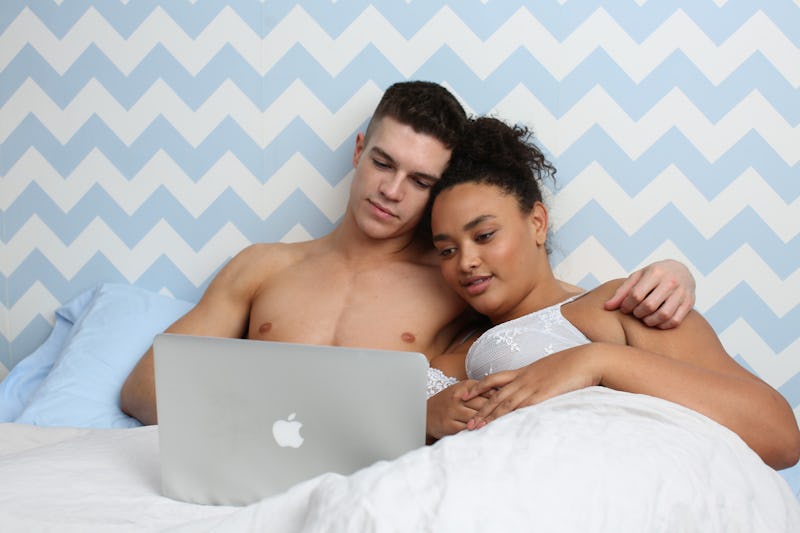 Ashley Batz for Bustle
Sexperts are always talking about the importance of expanding your sexual horizons. But where do you find all these new things to try in bed? Porn? You could, but it's not always the best source of information. Your friends? That's a great option if you talk to your friends about sex, but not everyone does. If you've already exhausted those options, it can feel like your sex life is destined for monotony. But if you know where to look, you will never run out of new ideas.
Trying new things is essential for many couples to keep their sex lives exciting in long-term relationships. Just make sure you discuss everything beforehand — and during and after. "With all sex acts, you'll want to discuss you boundaries, desire, and concerns in advance and debrief when you're done," Astroglide's resident sexologist Dr. Jess O'Reilly, tells Bustle. "Set boundaries and agree upon what is acceptable within the confines of your relationship. Don't worry about what others (including experts) have to say. You decide what is dis/allowed in your own relationship as a team."
If you're looking to switch up your sex life, here are just a few ways that you can find inspiration.