7 Red Flags You Won't Experience By Your First Anniversary If They're "The One"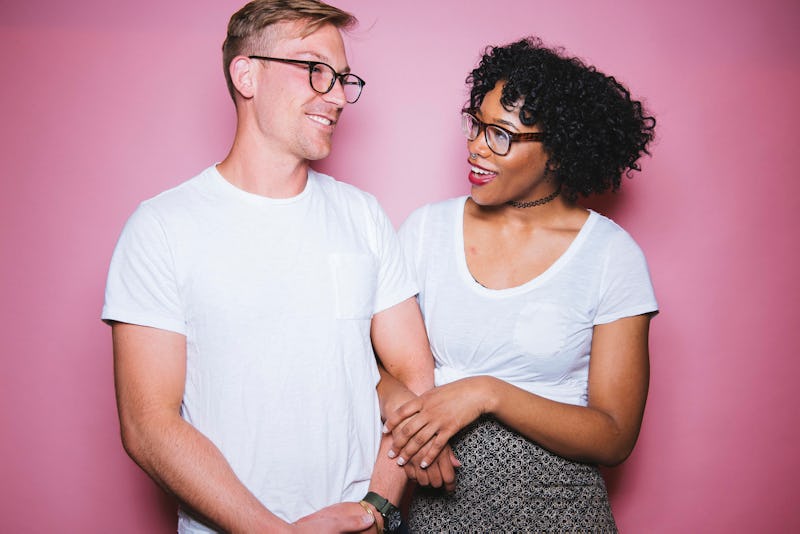 BDG Media, Inc.
While a lot can be judged about the future of a relationship based on what happens between you, a lot can be judged based on what doesn't happen, too. Relationship red flags come in all shapes and forms, but in the first year of a relationship in particular, there are a series of behaviors that are really important to look out for. And the absence of these same behaviors can be, well, a really great indicator of future success in the relationship.
It boils down to the fact that the first year is supposed to be about having fun and getting to know each other beyond the surface level. "Behaviors in the first year of the relationship can be a predictor for what is to come down the line," Dr. Danielle Forshee, doctor of psychology and licensed clinical social worker, tells Bustle. "Keep in mind that the first year of a relationship you should be in the honeymoon stage. So, if you notice any of these red flags you should probably take serious heed." And if you don't, your relationship isn't invincible, but it's already off to a great start.
This predictor is largely because red flags are basically a form of measurement of how healthy the relationship is. "My definition of a 'red flag' in a relationship is a 'high risk' for serious trouble and problems that could lead to the demise of the relationship in the (near) future," Dr. Fran Walfish, Beverly Hills family and relationship psychotherapist, and author of The Self-Aware Parent tells Bustle. So while almost nothing is an absolute kiss of death (except abuse of any kind), you should keep an eye out for whether or not these red flags are showing up between you and your partner.
Here are seven signs that you're meant to be, based on red flags you've avoided in the first year of your relationship.