7 Signs Your Relationship Is Hurting Your Mental Health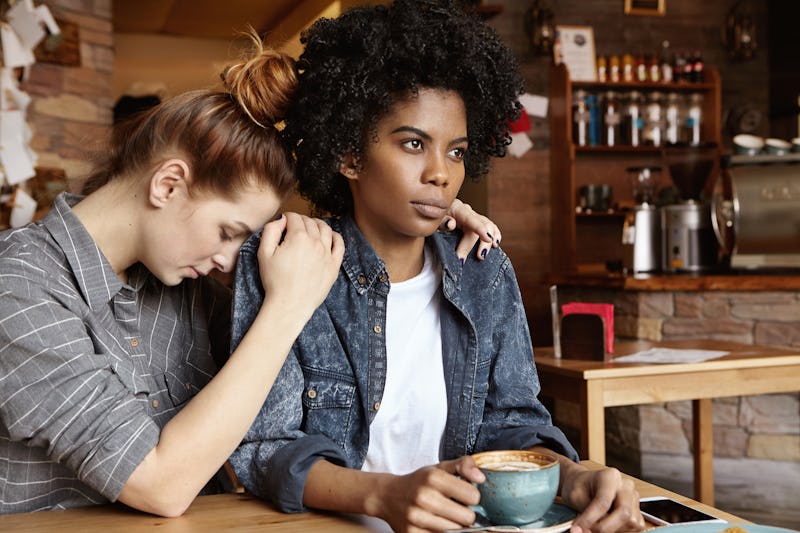 Fotolia
During my last year of college, I found myself picking my split ends constantly. A friend of mine asked me how I felt when I did it. "Angry," I realized. "At who?" she asked. "My boyfriend," I said. That's when it hit me: My relationship was hurting my mental health. I didn't feel like I could talk about my anger, so it came out in trichotillomania, or obsessive hair-picking.
"Relationships are arguably the most impactful, meaningful aspect of life, and they can impact us in very different ways, depending on the relationship," practicing psychologist and Harvard lecturer Holly Parker, PhD, author of If We're Together, Why Do I Feel So Alone?, tells Bustle. "Some have the power to uplift our spirits, to lend comfort during life's strains and stresses, to weave fun and playfulness into our day, and to imbue life with a profound sense of purpose. Sadly, others can pull us downward, drain our energy and emotional reserves, fill us with heartache, and erode our happiness."
In my case, the stress and anger of dealing with an emotionally abusive partner was spilling over into other areas of my life. I had trouble concentrating on work, got testy with friends, and wasted time watching TV just to take my mind off him. Here are some signs your own relationship may be hurting your mental health.