7 Signs Your Relationship May Be Past Its Expiration Date By Your First Anniversary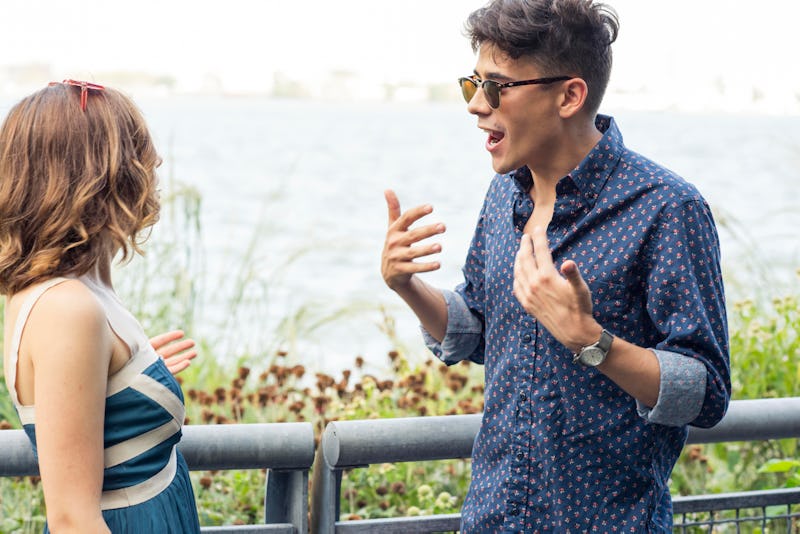 BDG Media, Inc.
If you're planning on being with someone forever, making it to the one-year mark may not be such a big deal. It's obviously not the same as making it past seven years or even 50. But that first year together is crucial. Because according to experts, the habits that you develop as a couple in that first year can really determine if your relationship has an expiration date.
According to relationship coach Jenna Ponaman, CPC, ELI-MP, couples who last and don't have an expiration date are able to do the following three things: set healthy boundaries, take risks, and have serious conversations.
"Setting boundaries by knowing when to spend time together and when to have some alone time is important," Ponaman says. You also need to take risks and and "make choices that are connected to your true desires of how you want to feel in your relationship," she says. "Even if you're unsure of where it will take you, try new things. Trust that your partner will be right there with you for the ride."
Of course, communication is key. Once you hit that one year mark, you should be able to communicate where exactly your relationship is going. Are you going to move in together soon? Is marriage in the future? "You both want to be on the same page, and that means being completely transparent about what you want," Ponaman says.
So if you and your partner still do these things after one year, your relationship may not be meant to be.