7 Micro-Goals You Can Set To Help You Achieve Big Things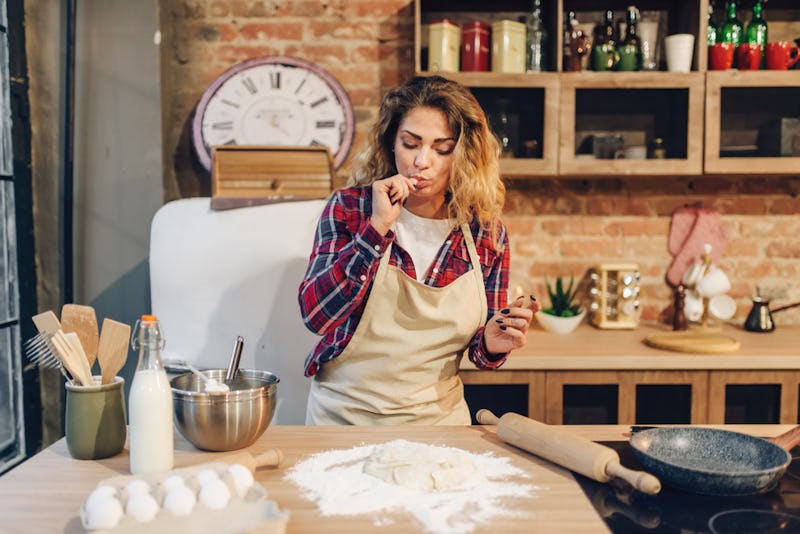 Nomad_Soul/Shutterstock
In case you forgot, the New Year is less than a week away, meaning it's time to reflect on 2018 and bid the past 12 months adieu (much to the relief of many). With 2019 comes the promise of a fresh start, and whether you've set your sights on lofty career ambitions or just minute changes in your daily habits, setting goals for the New Year is a tradition that helps many people clarify all the ways they'd like to embrace life differently once the clock strikes midnight on 2018.
But as clinical psychologist Dr. Joshua Klapow, PhD, tells Bustle, major goals can set us up for major disappointment. "The problem is that each time we fail; we send a message to ourselves that we are not capable of achieving," Klapow says. "Setting small, attainable goals — goals that you know you can achieve allows you to build up a reservoir of success. This improves your self-efficacy and motivation and allows you to incrementally move farther down your journey.
From Harvard Business Review to Psychology Today to Forbes, experts across outlets agree that creating small goals breaks down aspirations that may otherwise seem too overwhelming, and helps gradually work towards a larger change in a more manageable way.
Ahead, you'll find seven suggestions of small goals to set for yourself to help kickstart and inspire your own list.
This article was originally published on