7 Surprisingly Common Personality Disorders That Are Hardest To Spot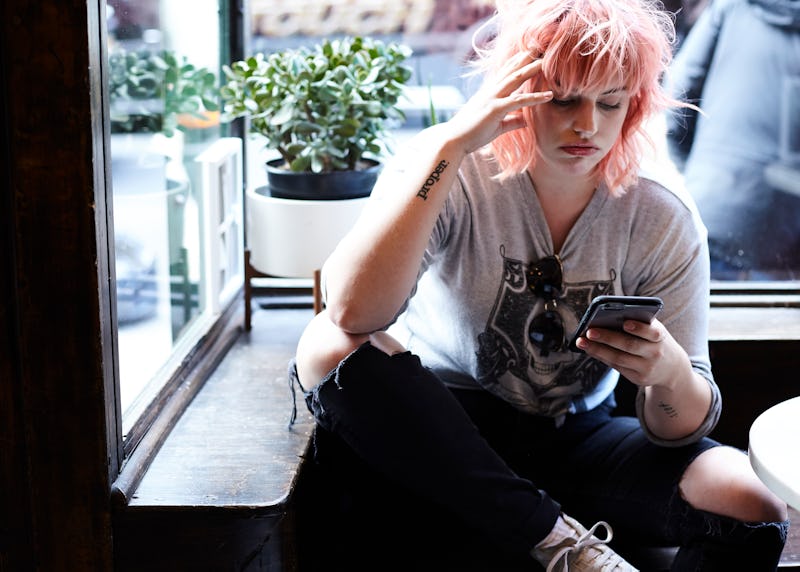 Hannah Burton/Bustle
Out of the ten personality disorders recognized in the DSM-5, some may seem more obvious and easy to diagnose, while other signs of personality disorders can be more difficult to spot. The latter is usually the case when the symptoms of a personality disorder are similar to those of other mental health issues — such as anxiety or depression. But this can also happen when the milder symptoms of the disorder "pass" as completely typical.
That tends to happen when the personality disorder makes someone seem shy, or depressed, or obsessive — since these are feelings we all experience, to one degree or another. With personality disorders, however, these symptoms are seen in the extreme, and end up being incredibly disruptive to daily life.
They are possible to treat, though, once identified. "If the person is open to the possibility of change, then consistent and long-term psychotherapy can help [them] recognize patterns of interacting and reacting, gain insight into the thought process behind those behaviors and defense mechanisms, increase mindfulness, and practice alternative coping skills to be able to shift those patterns and make a more positive impact that will be more relatable ... to other people," Tiffany Towers, PsyD, a Beverly Hills-based psychologist, tells Bustle. Here are the seven personality disorders experts say can slip under the radar, or blend in with similar disorders, due to the very nature of their symptoms.