7 Things Cheaters Say When They've Been Caught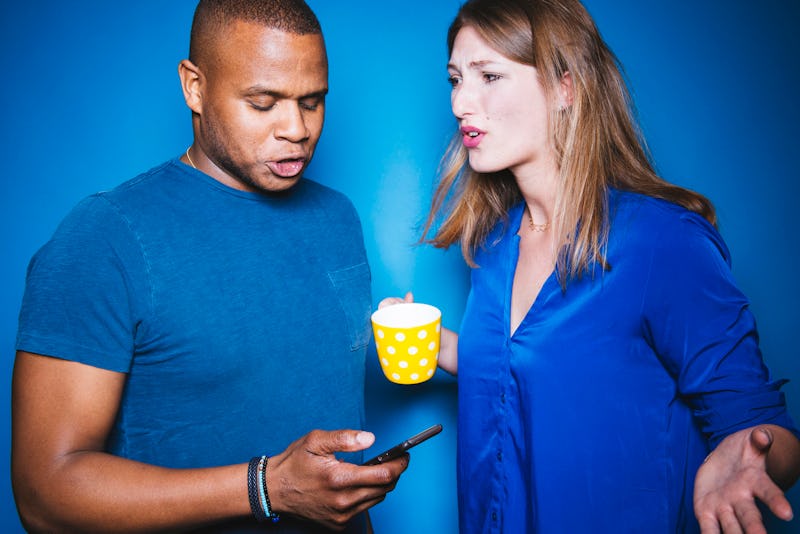 BDG Media, Inc.
Cheating is extremely complicated. Not everyone cheats on their partner for the same reason and sometimes there really is seemingly no reason involved at all — it's just simply an opportunity and someone goes for it.
A 2017 survey of infidelity by Trustify found that 22 percent of men and 14 percent of women have cheated, although keep in mind that some people won't admit to infidelity so the number could be even higher. But if you look even further, other experts and studies put those percentages at 20 to 60 percent of couples cheating at least once in their lifetime. But then you have to decide what counts as cheating and what doesn't. Is an emotional affair, with zero physical contact, enough to break a relationship?
As someone who was cheated on, I know all too well the pain, humiliation, and, at least in my case, the feelings of worthlessness that came with it. At first, when I caught him, he dismissed the woman, who was 28 years younger than him, as a friend. Next, I got the "you're out of your mind" label, followed by, "well, maybe you're cheating on me."
But while "excuses" for cheating run the gamut there are seven in particular things that experts say cheaters tend to turn to when they're caught.