7 Ways To Get Deep Sleep You Probably Didn't Know About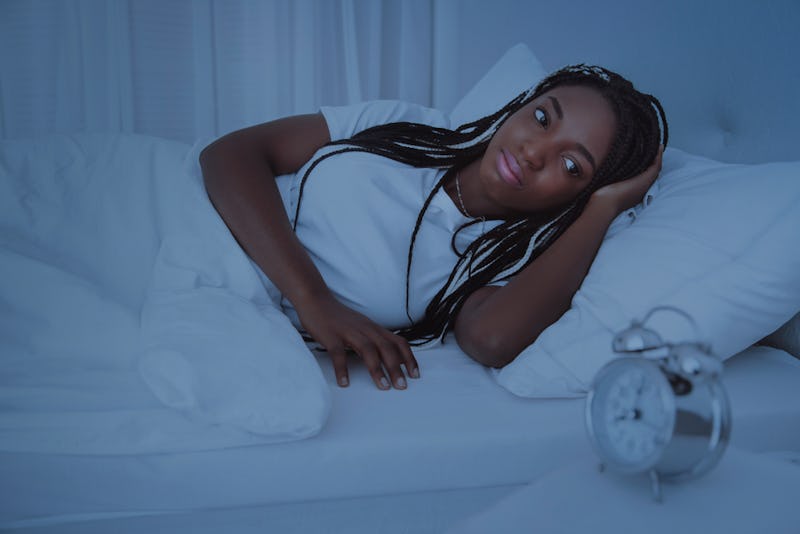 Nadezhda Manakhova/Shutterstock
If you constantly wake up feeling groggy and tired, it might mean you aren't getting enough deep sleep. It's during this stage that the body repairs itself, stores memories, and replenishes its energy levels, sleep therapist Andreas Meistad, tells Bustle. And without it you may start to feel a bit rundown.
Deep sleep isn't the only thing you need, however. As Meistad says, "Sleep can be roughly divided into three stages. [There's] light sleep, deep sleep, and REM sleep. All stages are considered important and we drift between them in 90 minutes cycles during a night of sleep."
If you're sleeping soundly, you'll likely to go through about five sleep cycles per night, for a total of six to nine hours of sleep, and wake up feelin' refreshed as a result. But if something is stirring you, or you have certain habits that are making it difficult to fall (and stay) asleep, you may not be getting down into those deeper stages. Or staying there long enough to reap all the benefits.
While you may need to reach out to do a doctor, if you really can't fall or stay asleep, there are a few things you can do on your own. Read on below for a few ways to get deep sleep, according to experts.