7 Things That Seem Like Settling But Are Really Signs You've Met Your Soulmate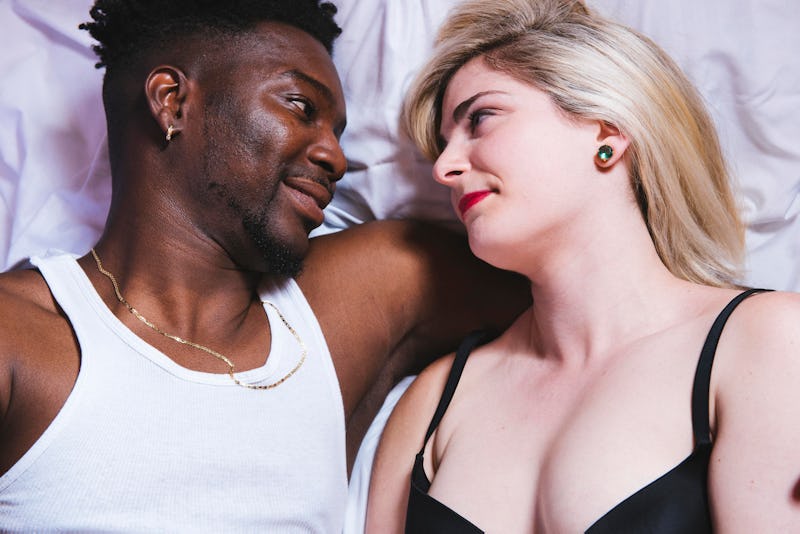 BDG Media, Inc.
While not everyone is actually out in search of their other half, the quest for an ideal life partner can be incredibly tempting for some. But once you've met someone, it can be daunting to figure out how to know if you're settling or not. No one wants to think they could do better, but sometimes settling down with someone can be quite un-glamorous.
In the end, you're choosing to spend your life with another human being. Of course things won't look like a rom-com. "The less-glamorous parts of finding your ideal partner have to do with making the inevitable discovery that they are not the ideal, but they are your partner," Caleb Backe, health and wellness expert at Maple Holistics, tells Bustle. "That is a difficult distinction for some to make, especially in new relationships." So what might look like settling can actually mean starting a new part of your life with someone who also has their own imperfections.
It's magical enough finding someone who wants to share their life with you. "Finding someone to commit to is a mix of things such as intimacy, passion, love but also a share of life goals and values. Things need to work in real life," sexologist and relationship expert Dr. Nikki Goldstein tells Bustle. That's why it's important to unpack some of your notions about what makes someone "The One" in order to assess your relationship as it is.
Here are seven things that seem like settling but are really signs you've met your soulmate, according to experts.