7 Uncomfortable Signs You're Fighting For A Relationship That's All Wrong For You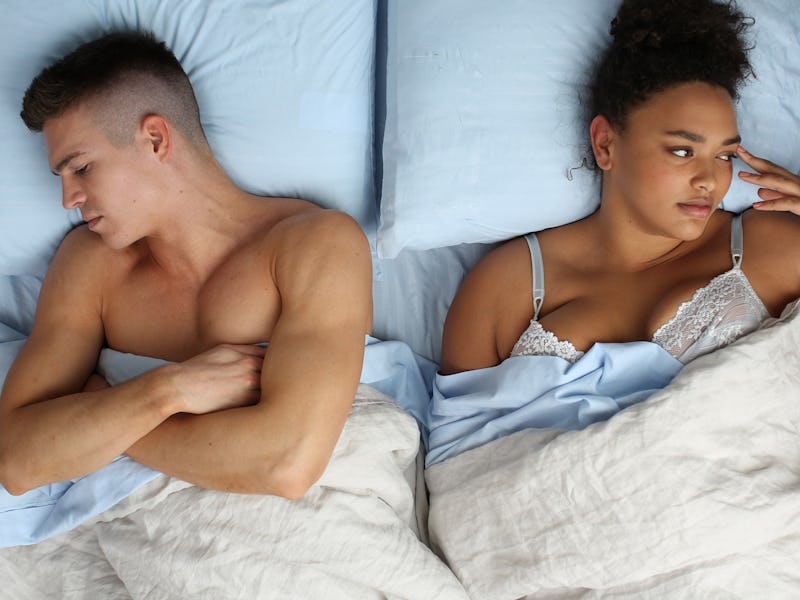 Ashley Batz/Bustle
Relationships are never perfect. No matter how happy and content you are, there are going to be ups and downs. If you want your relationship to work out, it only makes sense to fight for it. But before you exert anymore effort into keeping your relationship, it's important to take a step back and really think about whether or not your partner is the one for you. Because according to experts, you may be fighting for a relationship to work that may not be meant to.
It may seem kind of crazy to work hard at something that's not going anywhere. But as relationship expert and therapist, Emily Mendez, M.S. EdS, tells Bustle, it's pretty common. "There are a variety of reasons why people fight for a relationship that is all wrong for them," she says.
For instance, some may fight for "bad" relationships because they've already put in a ton of effort and emotional investment. Those are not things you can easily give up without any care. Then there are those who feel like ending a relationship is a failure on their part. This type of thinking might lead people to stay in situations that aren't entirely healthy.
"Many of us have moments when we are certain we are with the right one and other moments when we aren't so sure anymore," Caleb Backe, Health and Wellness Expert for Maple Holistics, tells Bustle. Although it can be hard to differentiate between normal difficulties in a relationship and signs that indicate your relationship is headed downhill, there are certain indications that could mean that you're fighting for a relationship that's all wrong for you. So here's what you should look out for, according to experts.