These Are The 3 Zodiac Signs Most Likely To Stay In Toxic Relationships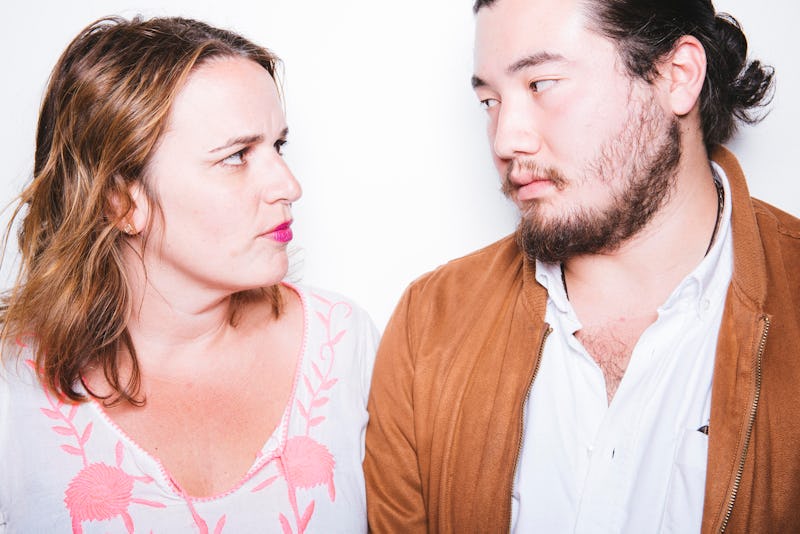 BDG Media, Inc.
We all have the ability to get caught up in toxic relationships, or stick around unhealthy partners far longer than we should. But when it comes to astrology, there may be some signs that are more likely to stay in a toxic relationship than others, often due to their love and appreciation — and sometimes, their intense desire — for all things stable, loyal, and long-term.
"Some signs are more into relationships than others — it's just their preference," Joshua MacGuire, a Los Angeles-based psychic, astrologer, and life coach, tells Bustle. These signs enjoy the support, the companionship, and the stability that a relationship brings them. But because they tend to hold this need above everything else, they're also more inclined to try to make things work — often long after other signs would have given up or moved on.
While it's noble to try to sort things out in a relationship, it's also important to know when a relationship is toxic, and when it's time to get out. "It's helpful to be aware of this tendency, because it's better to be alone for the right reasons than with someone for the wrong ones," MacGuire says.
Of course, just because your sign may be on this list, doesn't mean you will be in a toxic relationship for sure. Instead, the characteristics and tendencies of your zodiac sign should be used as a guide to help inform your behavior, and navigate relationships, if you want them to.
And if you do find yourself in a toxic relationship, leaving it can be tough, but that doesn't mean it's impossible. By reaching out to friends and family for support, it'll be easier to see the toxicity, and eventually move on.
Here are the three zodiac signs most likely to get into toxic relationships, according to astrologers.