7 Unexpected Side Effects Of Going Commando For Even Just 24 Hours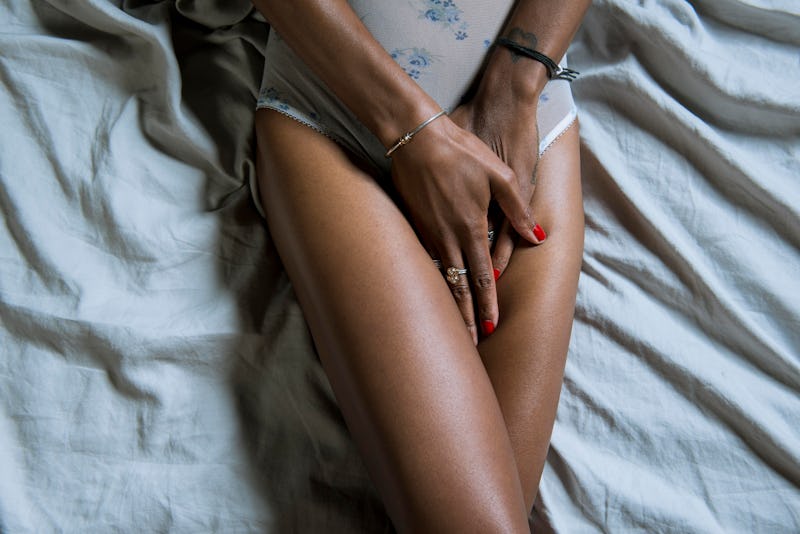 BDG Media, Inc.
For better or worse, there are all sorts of side effects that come with not wearing underwear. On the plus side, there's the euphoric, breezy feeling of being unrestrained by the likes of spandex and elastic. And on the downside, there's the increased risk of chafing, infection, and stains. So let's discuss.
Plenty of people go commando every day and don't experience any negative side effects. But in general, there are some reasons why health experts recommend throwing on a pair, particularly the kind that's breathable. "[Try] loose cotton underwear if you're experiencing regular discomfort while wearing underwear, as underwear does serve a purpose," Dr. Yvonne Bohn, OB/GYN and Cystex chief medical correspondent, tells Bustle. "It helps us stay clean and fresh, and protects our [genitals] from anything harmful in the environment."
That doesn't, however, mean you have to wear underwear. Or even that it's necessary to wear them throughout a full 24 hours period. At night, for example, it's recommended that you sleep without underwear to give the vaginal area a chance to breathe. And during the day, it's really all about what you wear. Going commando in a flowy dress, for instance, may not come with the same problems of doing so in jeans.
With that in mind, here are the unexpected side effects of not wearing underwear — even just for a day — according to experts.