7 Unexpected Ways Sleep Affects Your Poop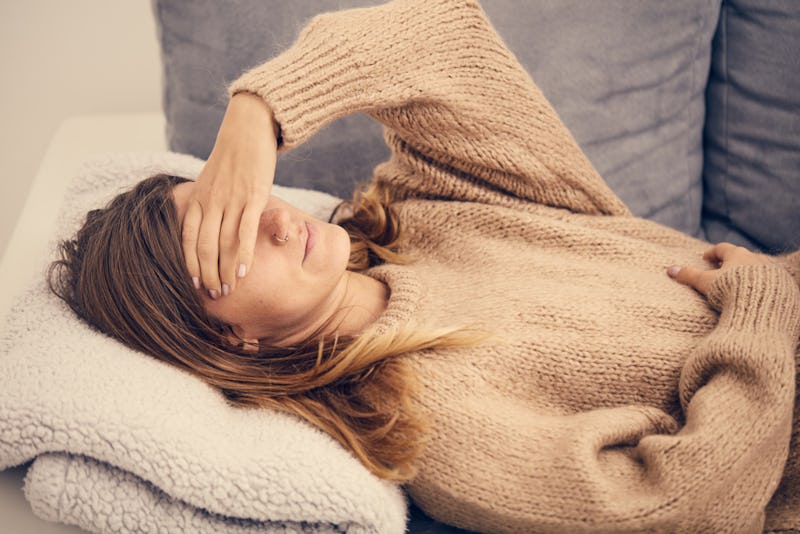 AstroStar/Shutterstock
Sleep is big part of your overall health, since it impacts things like your immune system, energy levels, and even your mental wellbeing. But did you know sleep can affect your poop, as well? While it may seem utterly disconnected, sleep plays a role in how often you poop, the types of bowel movements you have, and even things like gastrointestinal (GI) disorders.
"When we get too little sleep or too much, it throws our body out of whack and that includes our GI system, which functions via nerve signaling, hormones, and electrolyte balance," family and emergency medicine doctor Janette Nesheiwat, MD , tells Bustle. "It's best to try and get [seven to eight] hours of sleep."
If you're sleeping well, and doing other goods things for your health — like eating nutritious foods, getting enough exercise, and so on — your gut will thank you. "Signs that you are sleeping properly are painless bowel movements usually occurring twice per day," Dr. David Greuner, of NYC Surgical Associates, tells Bustle. "These movements produce poop with a defined shape, colored medium to dark brown."
If you're sleeping too much, too little, or struggling with a sleep disorder that makes it difficult to sleep well, you may notice that you have bowel changes as a result. Read on for some poop problems experts say may be related to sleep, as well as what to do about them.