9 Signs You Have A Sleep Disorder, Based On Your Bedtime Habits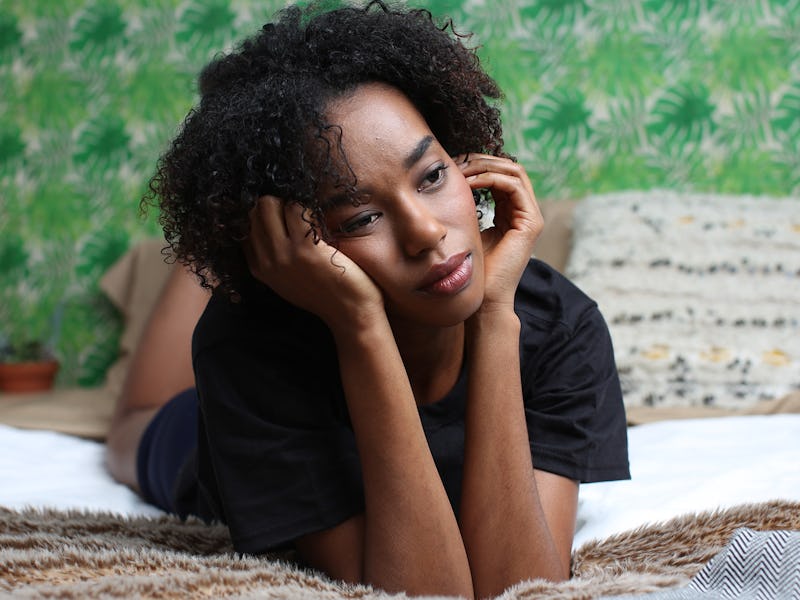 Ashley Batz/Bustle
If you often feel tired or sluggish during the day, or often wake up feeling unrefreshed, it might mean you have some type of sleep disorder. But what you do and how you feel at night, can provide a few clues, too.
"Sleep disorders occur when you have trouble with sleep quality, timing, and/or duration," Chris Brantner, sleep expert and founder of SleepZoo, tells Bustle. "You could be getting the right amount of sleep, but the sleep could be low quality. Or you could be getting good quality of sleep, but you're not able to fall asleep on time, which then affects your overall amount of sleep. Occasional issues don't qualify as sleep disorders."
It's only when they become chronic that your sleep issues may be worth looking into. "A few nights of poor sleep are entirely normal," Martin Reed, certified clinical sleep health expert and founder of Insomnia Coach, tells Bustle. "[But] if you struggle with sleep at least three nights each week and this has been going on for more than three months, you should speak to your doctor about your sleep."
They can tell you which sleep disorder you might have — such as insomnia, sleep apnea, restless legs syndrome, etc. — as well as what you can do to begin feeling better, so you can finally get those solid seven to nine hours of rest you so desperately need. Here are a few bedtime habits you may want to point out to your doctor, according to experts.