Experts Say These 8 Relationship Issues Are Totally Common For Couples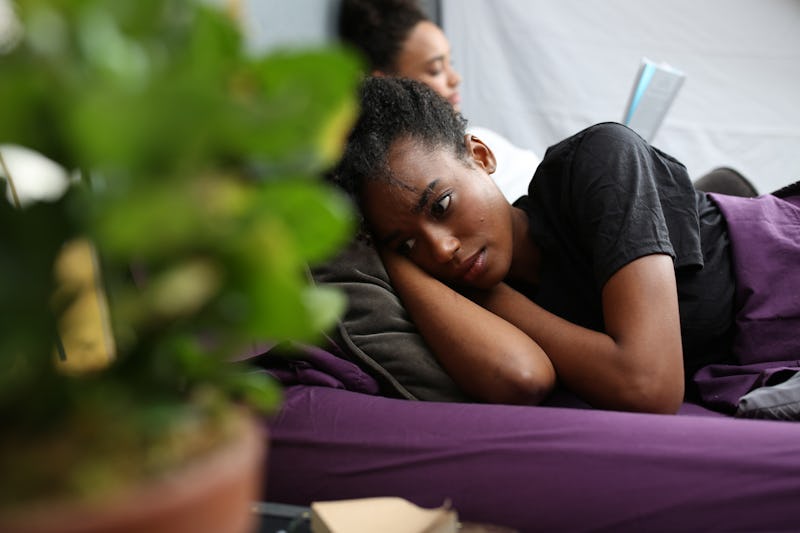 Ashley Batz/Bustle
No matter how much you love your partner, you're bound to encounter some difficult moments in your long-term relationship. In the beginning stages of romance, your biggest concerns were probably questions like where to go for date night or whether it was time to meet the parents. But as your time together stretches on, deeper issues can arise. While these might feel like they're a bad sign for your relationship, they're actually very common for long-term couples to experience, according to experts.
"One method for a long and happy partnership is practicing the art of radical acceptance," Christine Scott-Hudson MA MFT ATR, a licensed psychotherapist, marriage and family therapist, and owner of Create Your Life Studio, tells Bustle. "Radical acceptance in your relationship means accepting your partner just as they are," she says. "You don't fight with reality." Of course, this doesn't mean putting up with abusive or toxic behaviors from them, but if your partner is someone who hates dressing up, for example, don't try to force them to wear very formal clothing when you go out. In a healthy partnership, you have to love the other person for their little flaws as well as for their strengths, Scott-Hudson says. In fact, you may even begin to relish in their quirks.
Here are some difficult relationship moments that are actually pretty normal, according to experts.