15 Small Mistakes That Can Make A Relationship Way More Difficult Than It Needs To Be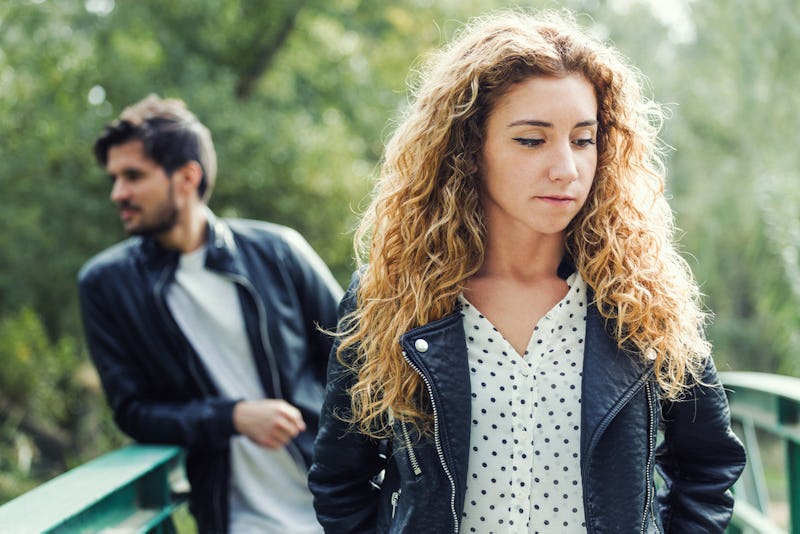 Josep Suria/Shutterstock
Relationships can be tough even under the best circumstances. But throw in a few small relationship mistakes here and there, and maintaining a healthy and happy connection can become even more difficult.
"Mistakes can add up over time," licensed psychotherapist Shirin Peykar, LMFT, tells Bustle, "making the relationship incredibly conflicted, if not threatening it altogether." Think along the lines of not communicating, leaving each other hanging, or even skipping out on date nights. Small problems like these — however insignificant they may seem — can start to take a toll.
Do keep in mind, though, that all couples go through rough patches. And it isn't possible to be "perfect" 100 percent of the time. But as long as you know what to look for, in terms of which types of mistakes can start to damage your relationship, you should be just fine.
As Peykar says, "Partners should be attuned to each other through open and honest communication, [making an] effort on a daily basis, [and] checking in with one another." Basically, as long as you both try your best to avoid these pitfalls — and patch up problems as they come along — you can keep your relationship healthy.
Read on below for the small mistakes that can make your relationship more difficult than it needs to be, according to experts.