8 Painful Truths About Going Through Your First Breakup That You Need To Hear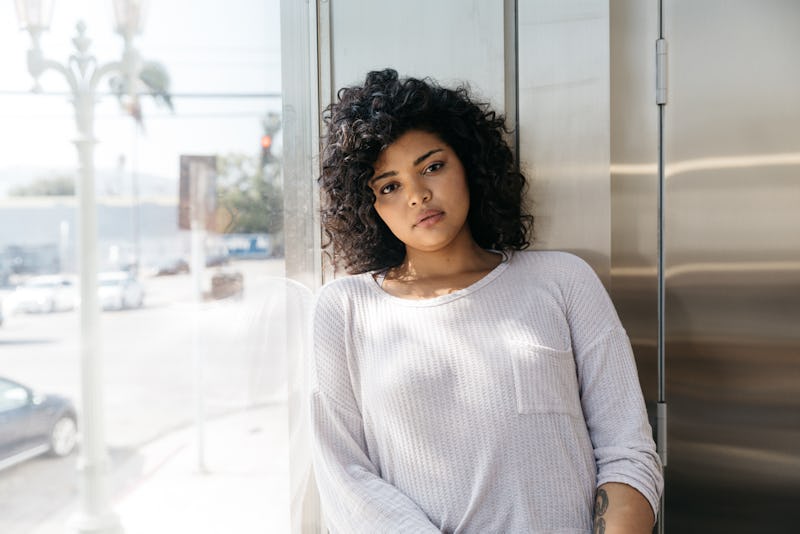 Ashley Batz/Bustle
If there's one thing that pretty much everyone can agree on, it's that going through your first breakup sucks. When you haven't experienced heartbreak before, the mess of conflicting emotions swirling around can be a shock — plus you're faced with the task of sorting through those feelings all on your own. Then there's also the simple fact that, as a society, we tend to idolize the idea of a first love: we find high school sweethearts swoon-worthy, and romanticize the notion of getting things right on the very first try. In reality, though, breakups happen all the time yet — while a failed relationship is absolutely nothing to be ashamed of — that doesn't make your very first breakup any less tricky to navigate.
"Most of us enter first relationships with more optimism: we may have hopes and dreams for the future and when the relationship disintegrates, we are shattered," Caleb Backe, health and wellness expert at Maple Holistics, tells Bustle. "Even if we saw it coming, we are often surprised; we may have never really imagined it would end so quickly. When we've never experienced something before, we don't necessarily know how to deal with it and recover."
As much as we might wish there was some magical piece of wisdom that could help us immediately heal and move on after a breakup, that's simply not the case — because every relationship and every breakup is unique. Here are eight slightly painful truths about going through your first breakup that you need to hear, according to relationship experts.