7 Expert Tips For Getting Over Your First Breakup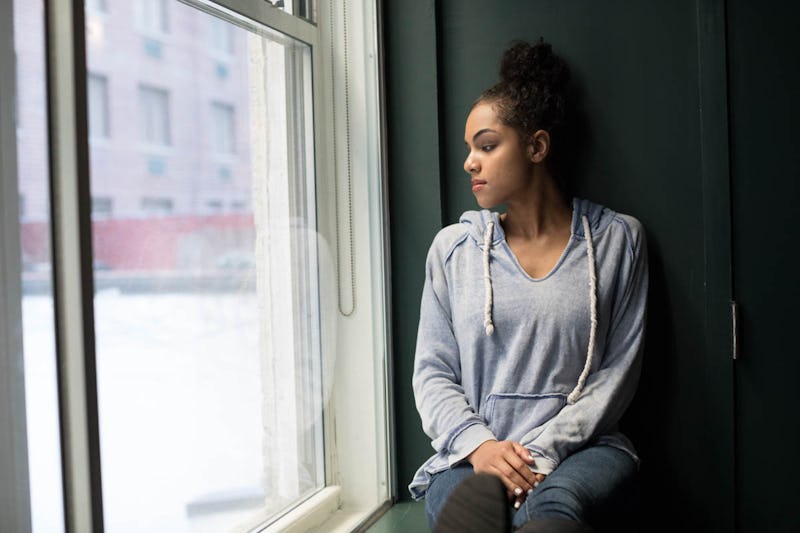 Ashley Batz/Bustle
There are few experiences in life more difficult and confusing than getting over your first breakup. To be honest, every breakup — whether it's your first or your tenth — has the potential to be awful, but there's something about going through a breakup for the very first time that's just a little more challenging. Being in love or in a serious relationship for the first time is a unique experience, and having that come to an end can be tough to navigate — even when you know it's for the best.
"Your first breakup is something new, sometimes unexpected, and as such it can be confusing," Caleb Backe, health and wellness expert at Maple Holistics, tells Bustle. "You may not know how to go about doing it; you don't know what it feels like to go through it; and you are not sure how you are going to feel the next day, or week, or month. Also, if you were in a loving and committed place — it can come as a real shock."
Even if you were the one initiating the breakup — not the one getting dumped — there are still going to be all kinds of mixed feelings after it's over: sadness, relief, anger, regret, loneliness, and, eventually, excitement for the future. Wading through that mess of feelings isn't easy, but it is possible. If you want to get a headstart on healing your heart, here are seven expert tips for getting over your first breakup.