8 Meditations For The June New Moon That Will Help You Zen Out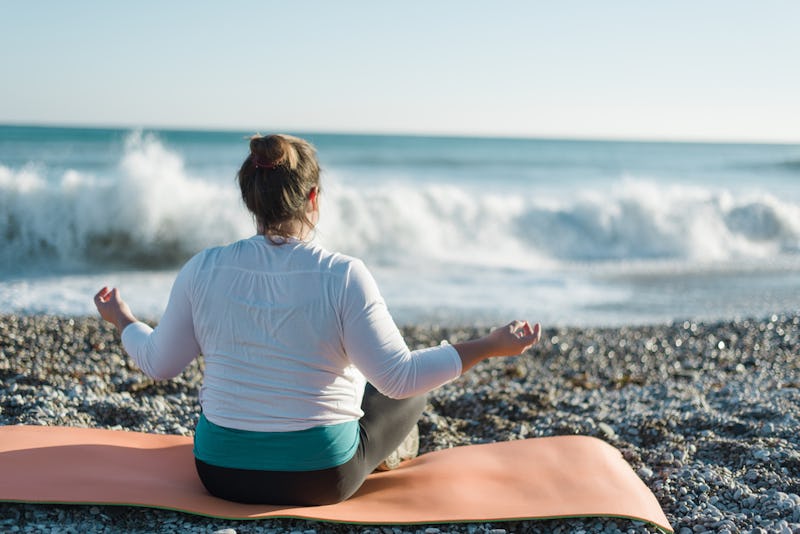 Svet Feo / Shutterstock
The twinning energy of the June 3, 2019 Gemini new moon offers new opportunities for those who are ready to embrace transformation. "With this potent Gemini energy, we have the chance to make important changes in our lives," Cafe Astrology noted. This makes the Gemini new moon an ideal time to manifest, which means you're going to need some meditations for the June 2019 new moon. If you're new to meditation and manifesting, it's not just something reserved for new age-y people who burn sage and chant mantras while wearing loose-fitting tunics. And it actually works.
In 2018, made a manifestation a list myself when everything in my life was going sideways, and I meditated in front of it every day. While I still had a difficult year, when I pulled the list out at the end of 2018 all but one thing on my list had happened. Now, I'm a believer. The June 2019 new moon in Gemini is an ideal time to make your own manifestation list and start a meditation practice or up your current meditation game.
"The new moon in Gemini cycle presents opportunities to commit to personal goals that express the positive energies of the sign of the twins," Cafe Astrology explained. If you want to harness the energy of the twins, these eight meditations for the June 2019 new moon can help you get started.