8 Things That Seem Like Positive Relationship Qualities But Actually Aren't Healthy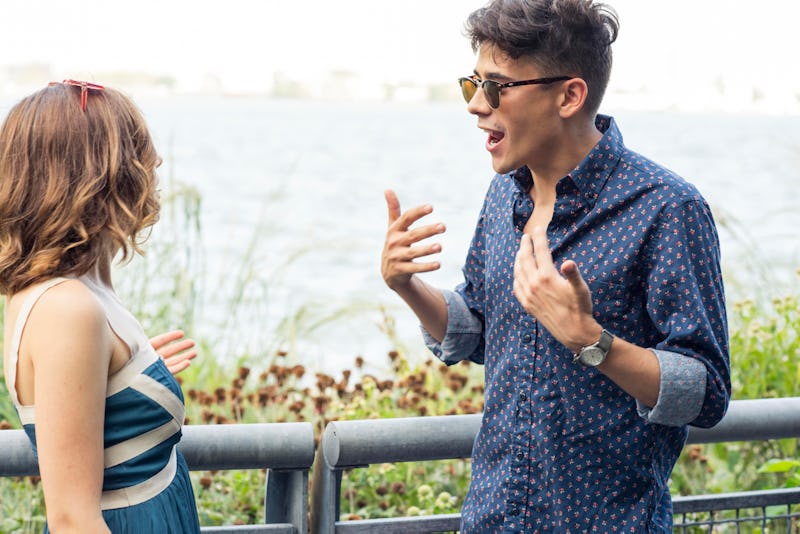 BDG Media, Inc.
When with a partner long-term, it might be easy to mistake unhealthy relationship characteristics for positive relationship qualities. Take for instance, jealousy. People like to romanticize the idea of jealousy by thinking their partner must really love them if they get bothered by them talking to anyone else. But jealousy can turn a relationship toxic very quickly. According to experts, it's important to be aware of the things that may seem like positive relationship qualities, but are actually unhealthy.
Sometimes, the signs that you're in an unhealthy relationship can be easy to miss. That's because Dr. Emily Morse, relationship expert and host of the iTunes top-rated podcast Sex with Emily tells Bustle, it can be hard to distinguish healthy from unhealthy behaviors.
"When you partner wants to spend all your time together, it can make you feel desired and special. But when that turns into full blown obsession ... it has crossed over the unhealthy threshold," Morse says. "The honeymoon period blinds us from unhealthy behaviors. When the mist clears, it can still be hard to see your partner's bad qualities."
For instance, when you first start dating, nothing feels better than devoting all of your free time to each other. But as Morse says, there's a fine line between desire and control.
"Asking you not to watch the newest episode of Game of Thrones without them is cute," she says. "But if they forbid you to see certain friends or feel like they have an authority over you, this is a red flag."
So here are some things that may seem like positive relationship qualities but actually aren't, according to experts.