What Love Experts Want You To Know Before Your First Single Valentine's Day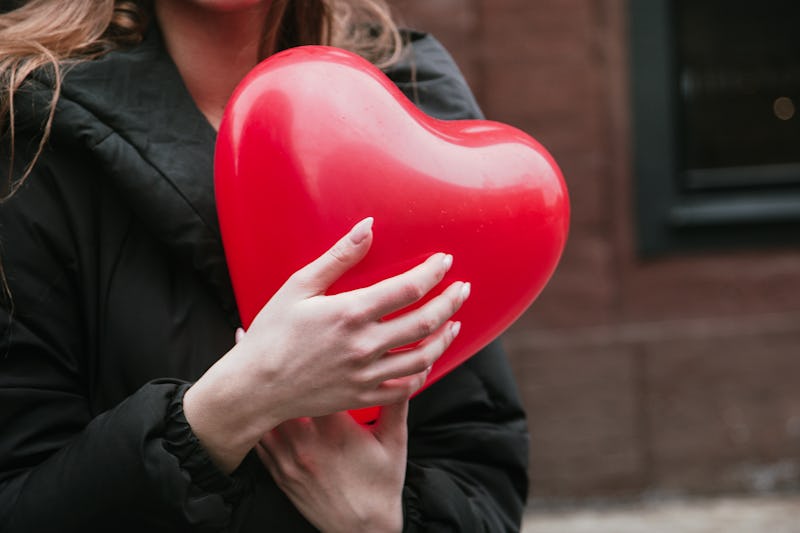 Natal'â Maâk / EyeEm/EyeEm/Getty Images
Navigating the day-to-day can be difficult when you're freshly out of a long-term relationship. But facing your first single Valentine's Day can bring about a whole new set of emotions, and possibly even the sense that you're taking a few steps backward in getting over your breakup.
"It can be difficult to be single for the first time on Valentine's Day because of the cultural significance it plays in our society," Amanda Stemen, MS, LCSW, a psychotherapist and coach, tells Bustle. "It's traditionally thought to be a day to celebrate our romantic love for another, and particularly if you were expecting to celebrate it with someone special who's no longer a part of your life, that can add an extra layer of disappointment to what's already hard about mourning the loss."
Even if you've begun the process of moving on, you may spend the day thinking about what once was. And that's OK. "It can bring up all kinds of emotions," Stemen says, "[such as] sadness, loneliness, disappointment, anger, anxiety, regret, etc. That can be a lot to process and it isn't easy."
But it may be possible to mange how you feel by trying the tips listed below, which experts say can be helpful when it comes to getting through your first Valentine's Day after a breakup.