8 Types Of Arguments That Can Lead A Loyal Partner To Cheat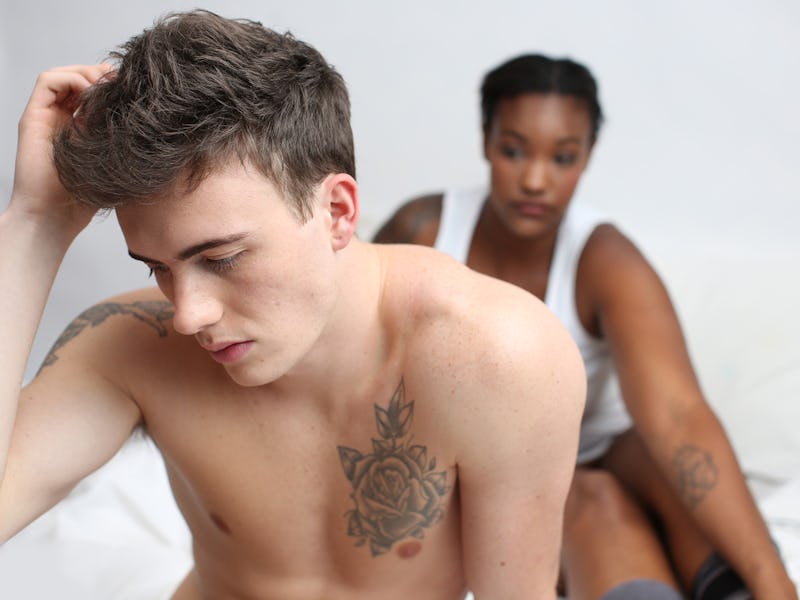 Ashley Batz/Bustle
Cheating is always the choice of the person who does it, but sometimes there's a catalyst — something that has happened in their relationship that makes a person feel they have no other option. Certain kinds of arguments, then, might end up being exactly what someone on edge needs to feel like the drive to find something elsewhere. What makes a person cheat, in these cases, can be much more complicated than wanting outside intimacy.
Arguments can say a lot about the nature of a relationship. There are some arguments that can't be overcome, and some that are actually the indicator of a healthy partnership. But if one partner already emotionally has one foot out the door, a really bad argument can become the breaking point before cheating.
For someone who has already considered cheating, their partners' behaviors — in their eyes — may give them further incentive. "A loyal partner may cheat for a variety of reasons, and ultimately it is that person's choice to cheat," David Bennett, certified counselor and relationship expert, tells Bustle. "[But some] people may have cheating on their mind and certain behaviors by their partner may encourage that behavior." Of course, in some cases, the potential cheater will stay faithful regardless, and in some, there is nothing to be done to prevent infidelity. But certain kinds of conflict are particularly troublesome when cheating might already be on the horizon. Overall, it's important to remember that the cheater had a choice in how to handle this conflict, and it is ultimately not the fault of their partner.
Here are eight types of arguments that can lead a loyal partner to cheat, according to experts.