8 Unexpected Health Effects Of Sleeping Less Than 8 Hours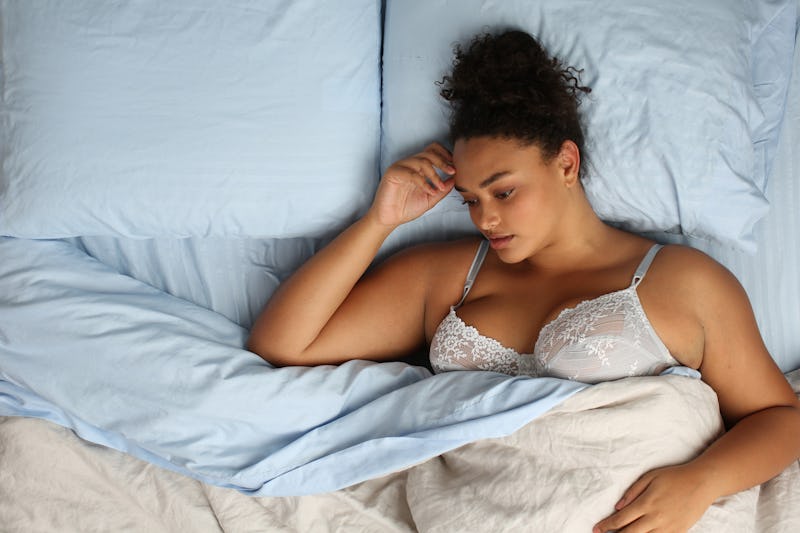 Ashley Batz for Bustle
There are so many concerts to attend, friends to see, and new restaurants to try that sometimes sleep is the first thing to go when planning your day. You probably already know that sleep is important, but these shocking health effects of not sleeping enough might show you just how seriously neglecting a healthy sleep schedule can hurt your physical and mental health.
So how much do you need? "The average night's sleep in the U.S. until lightbulbs were invented was nine hours a night," Jacob Teitelbaum, M.D., a sleep specialist and author of From Fatigued to Fantastic. "We are now down to six and three-quarters. But everybody is different." Some people can function OK with just four hours of sleep per night, he says, but don't assume that you can get by on that little. The best way to really determine the amount of sleep that you personally need is to set aside a Saturday or Sunday and sleep as long as your body lets you without an alarm. "See how many hours sleep your body takes naturally, and what leaves you feeling the best," Dr. Teitelbaum says. "What feels best to you is how much your body wants and needs."
If you still aren't sure if you're getting enough rest, here are some not-so-great signs to watch out for, according to experts.