8 Unexpected Ways Even One Cup Of Coffee Can Affect Your Gut Health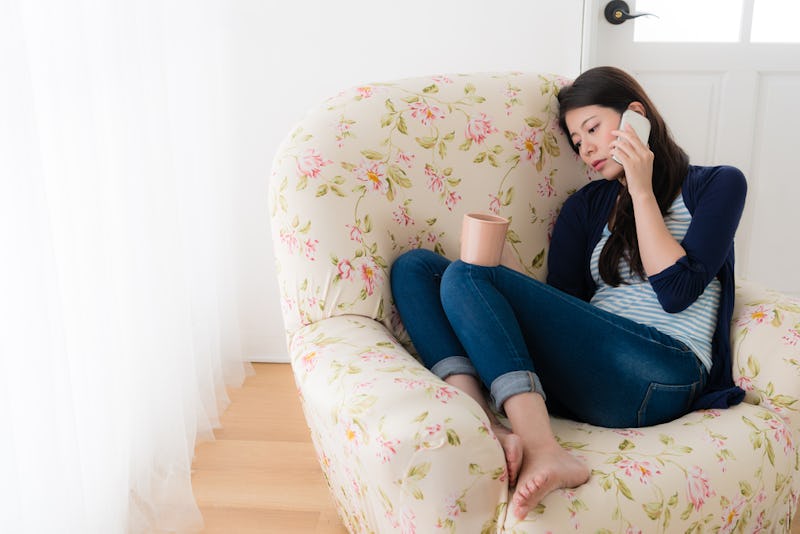 PR Image Factory/Shutterstock
It's the drink that incentivizes you to get out of bed, gives you energy to fly through your to-do list, and delivers a sweet pick-me-up in the middle of a long afternoon. Coffee can be super bitter or practically a delicious milkshake, depending on your preferences. While you're probably pretty in tune with how the beverage affects your energy levels, you might not know all the unexpected ways that drinking even one cup of coffee can affect your gut health.
What side effects you personally notice depend on how sensitive your individual gut is, a spokesperson for MegaFood, Keri Gans, RDN, nutritionist, certified yoga teacher and author of The Small Change Diet, tells Bustle. "Consuming caffeine alongside food might help for some, but for others it might not make a difference," she says. If your morning coffee is the highlight of your day, don't feel like you have to give it up unless it's really affecting you. But just make sure that either way, you're keeping your gut health in top condition. "To really ensure a healthy gut, stick to a high fiber diet that includes plenty of fruits, veggies, and 100 percent whole grains," says Gans.
The good news is that not every side effect of drinking a mug of coffee is negative. According to experts, there are some pretty good gut benefits to be reaped from the delicious beverage, so drink up if you don't notice any uncomfortable symptoms.
Here is how a cup of coffee can affect your gut, according to experts.