9 Staggering Statistics About The Australia Wildfires & Their Impact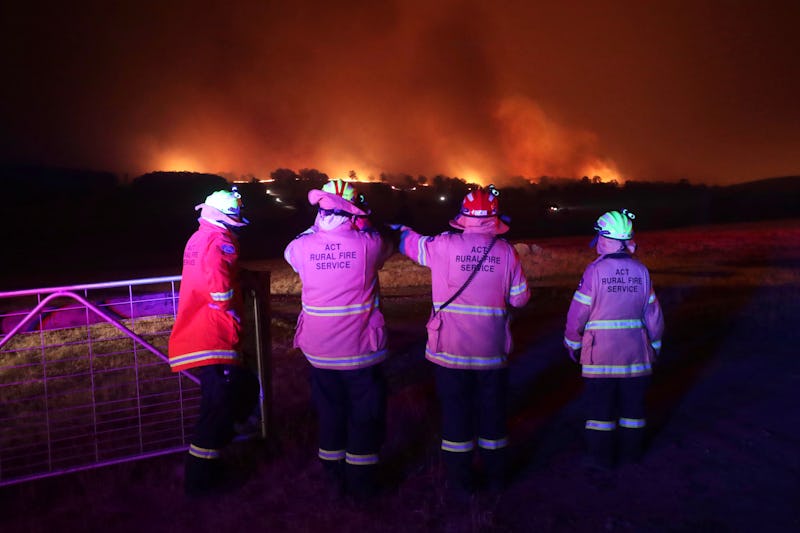 Fairfax Media/Fairfax Media/Getty Images
Australia has been burning for months. But even with millions of acres scorched, several lives lost, and thousands of homes destroyed, there seems to be no near end in sight. To truly understand the extent of the devastation so far, it's important to pay attention to statistics about the Australia fires and the flames' impact on both humans and wildlife.
According to The New York Times, these wildfires are said to be some of the worst in Australian history, having affected every single state within the country — with an especially severe impact in New South Wales. Only exacerbating the fires is the fact that Australia is in the midst of one of its worst droughts in decades. Not to mention, the nation has recently been hit with record-breaking high temperatures.
While first responders, firefighters, and charitable organizations are doing their best to fight Australia's severe fires and support those who have been affected, there is always room for more support. Whether you live in Australia or thousands of miles away, you can help Australia wildfire victims via a number of different avenues.
But first, you should fully understand the crisis that's unfolding. Here are some statistics about the Australia fires that may help provide some insight into what exactly is going on and how you can best support the victims: