This Is What You Should Stream Next On BBC iPlayer, Based On Your Current #Mood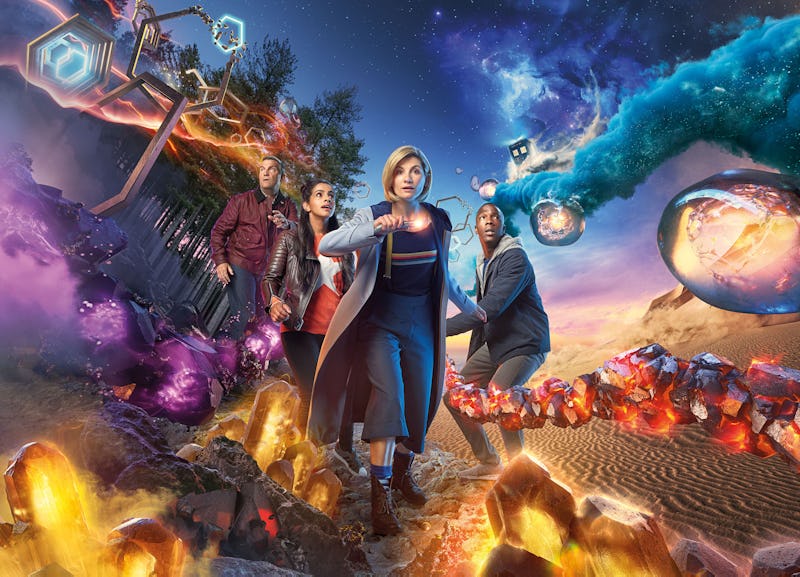 Doctor Who/BBC
Netflix be damned, the good old BBC is making your licensing fee 100 percent worth it with with their streaming service, BBC iPlayer. It's pretty right on of them, and also just like, common sense considering that the Beeb has produced some of the best televisual delights ever, making the British national TV station the envy of the world. And with the incredible, diverse, and seemingly endless selection of box sets streaming at this very actual moment, there is a BBC iplayer box set for every mood.
The BBC basically owns the period drama genre, is captain of the gritty drama, queen of comedy, and of course don of the documentary —meaning there is no way anyone is dissatisfied with what's on offer.
Many hearts were broken when it was announced that iPlayer was to fall under the licensing fee, so people who only streamed from their tech were no longer immune from paying up. Drat and double drat. However, I can assure you as a TV license paying adult (I know right? Mad), the BBC iPlayer really takes edge off that annual fee, because it is like pretty much any other streaming service you use, has a download feature, offers something for every occasion, and has a constantly changing roster of films online for you to peruse.
When in doubt, get to scrolling.