9 Boundaries Experts Say You Should Have With Friends At Work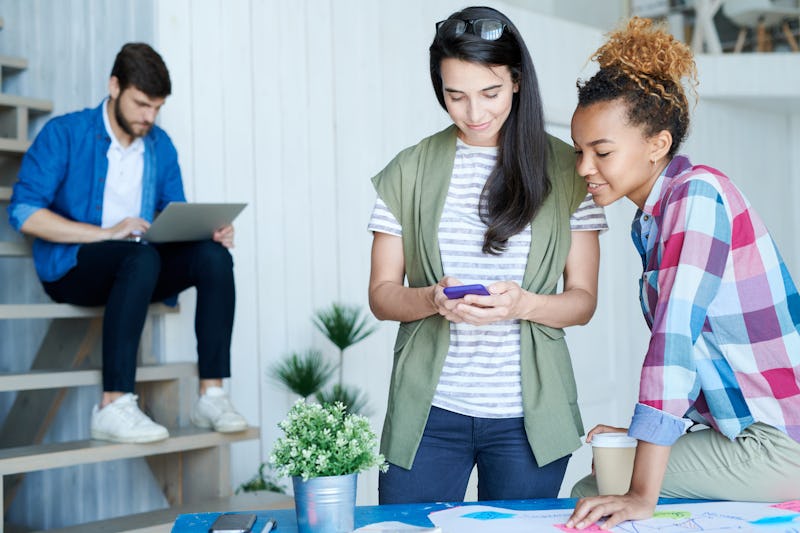 seventyfour/Fotolia
Although it may be fun to become friendly with your co-workers, it's still important to make sure there are certain boundaries in place. After all, you may vent to your best friend about your latest date, but does your supervisor really need every last detail when she asks you what you did over the weekend? Of course, the same goes for colleagues on your same level: Do you readily disclose details about your life, or are you more discerning and make it a case-by-case basis? If you're one of those people who tells everyone everything, don't worry — setting boundaries with friends at work is not difficult, and it's also not too late to instill them.
"One of the best parts about jobs can be the opportunity to form long-lasting friendships," Teague Simoncic, career coach with Ama La Vida, tells Bustle. "It's a natural occurrence — you're around other people who are passionate about the same things you are and spending a ton of time together." However, Simoncic also suggests proceeding with caution. "Because these friendships are intertwined with your professional life, it's important to exercise appropriate boundaries to make sure you're representing yourself in your best light while at work."
That said, if you're looking for some ideas about boundaries you need with workplace friends, experts weigh in below.