Why The Older You Get, The Fewer Friends You Have (And Why That's OK)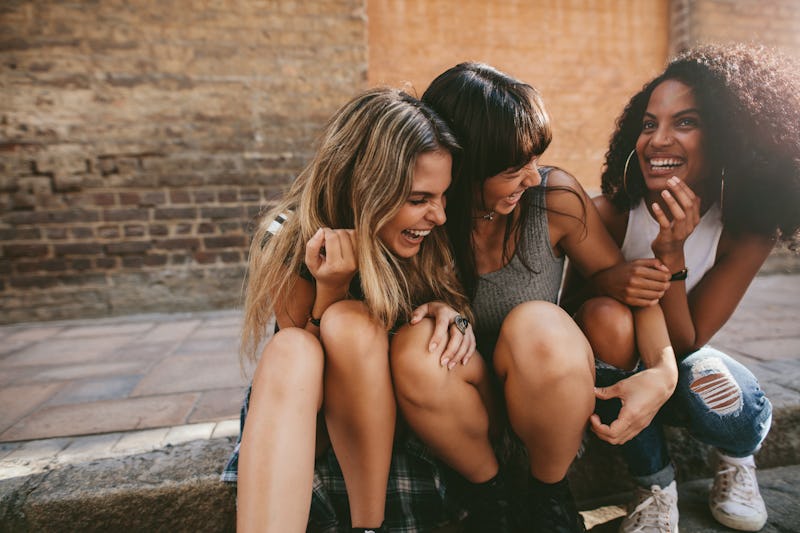 Shutterstock
You may notice that your friendships change from year-to-year — the best friend you had last year may not even be in your inner circle anymore. It happens more often than you may think, and studies have been done that prove the theory that the older you get, the fewer friends you have. One such study, "Sex differences in social focus across the life cycle in humans," published in the Royal Society Open Science journal, found that many people start decreasing their friend pool around age 25. Scientists from Aalto University in Finland and the University of Oxford in England found this to be true by analyzing data from three million mobile phone users to determine frequency and patterns of those they contacted and when. They also looked at overall activity within those users' networks. If you think about it, you could do your own test and see who your top contacts are in your social media and text messages, as well as your phone call log. Chances are, you'll be surprised to see what people you talk to most now versus if you take a look at your top contacts from even a year ago, not to mention several years ago.
"I know that the decline in friendships continues as we get older," Dr. Suzana E. Flores, clinical psychologist and author of Facehooked: How Facebook Affects Our Emotions, Relationships, and Our Lives, tells Bustle. "When we are in high school and college, it is easier to make friends because we are surrounded by groups of people with similar interests. However, as we get older, we lose this access and have to decide whether or not to befriend coworkers, which may come with its own complications." She added that, as people age, they also prioritize the type of individuals they want around them. "We hold onto our main group of friends versus maintaining associates," Dr. Flores said.
It's Common For Friendships To Change Over The Years
According to the study's findings, the average 25-year-old woman contacts about 17.5 people per month, while a man contacts 19 people, and this decline continues up until retirement. "People become more focused on certain relationships and maintain those relationships," said Kunal Bhattacharya, a postdoctoral researcher at Aalto University who co-authored the study. "You have new family contacts developing, but your casual circle shrinks."
Robin Dunbar, a professor of evolutionary psychology at the University of Oxford who co-authored the paper, also weighed in on this theory. "Women have this idea of a best friend, who is similar to a romantic partner ... and women work hard at these relationships," he said. "Particularly with friendships, if you don't invest in them or see those friends, they will decay and quite rapidly drop." All that said, here are seven reasons that the older you get, the fewer friends you have, according to experts.
This article was originally published on