9 Common Morning Habits That Can Actually Cause Inflammation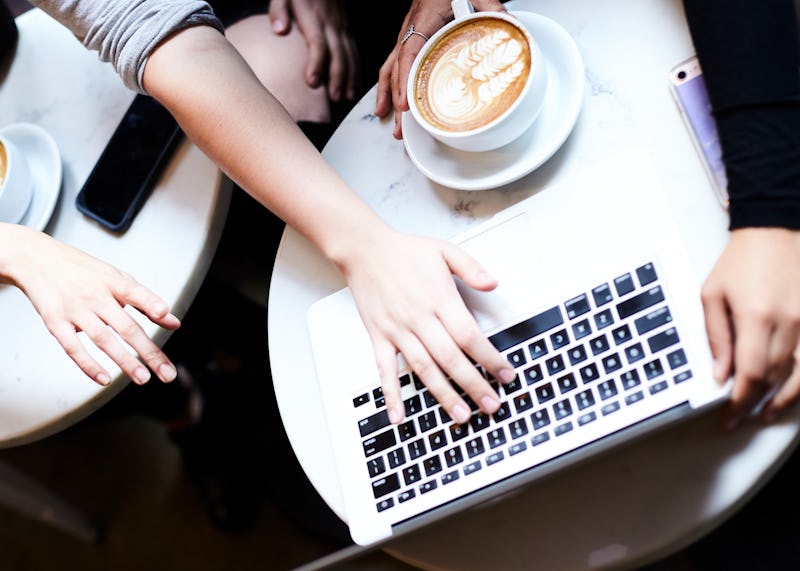 Hannah Burton/Bustle
What you do in the morning is completely up to you. But in the name of good health, it can help to be aware of certain morning habits that can lead to inflammation. While you don't have to avoid these things entirely, replacing them with other options can be a great way to lower your body's inflammation — and feel better as a result.
To start, "focus on eating a balanced breakfast that incorporates anti-inflammatory foods, such as fruits, whole grains, vegetables, nuts, seafood, herbs, and spices," Ysabel Montemayor, registered dietitian at Fresh n' Lean, tells Bustle. What we tend to think of as "breakfast food" doesn't have to be the only option. Sure, you can have cereal or a donut if you'd like. But why not try something else, too?
You can also make a point of slowing down in the morning, seeing as stress is a major cause of inflammation. "Take steps to reduce chronic stress in the form of rushing around, constant worrying, and repetitive thoughts," Dr. Josh Axe, D.N.M., C.N.S., D.C., founder of Ancient Nutrition and author, tells Bustle. "Carve out some time, even just 10 minutes, to meditate, pray, journal, read, or do another activity that feels empowering and positive."
Doing these things can lead to a calmer and more organized morning, while also protecting you from too much inflammation. With that in mind, read on for some common morning habits that can actually cause inflammation, according to experts.