9 Proven Hacks To Help You Stand Out When You're Meeting Someone New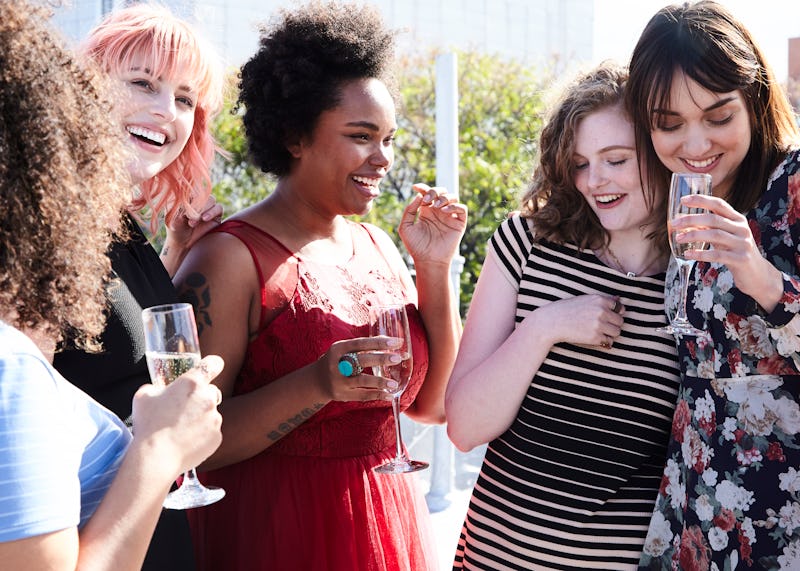 Hannah Burton/Bustle
While there will probably be lots of things going through your mind when meeting someone new, making sure you stand out might be at the top of your list — especially if your goal is to form a lasting connection. Let's say you're being interviewed, are out at a networking event, or mingling at a party. Standing out can help you get the job, make a business connection, or even snag a few new friends.
It might sound like a lot to ask of yourself, and even more so if you don't naturally know what to say in social situations. But the good news is, there are lots of hacks you can use to your advantage. And most of them revolve around simply being present and having good conversation.
"Anything that helps the other person feel better about themselves will cause them to enjoy your company and find you hard to forget," licensed psychotherapist Arlene B. Englander, LCSW, MBA, tells Bustle. You might try asking more questions, truly listening to what the have to say, making more eye contact, and even saying their name.
It can all add up and help you to stand out, experts say, by making you feel more connected. Read on below for a few more tips to try the next time you're meeting someone new.