9 Weird Things Your Body Does That Are Actually A Sign Of Good Health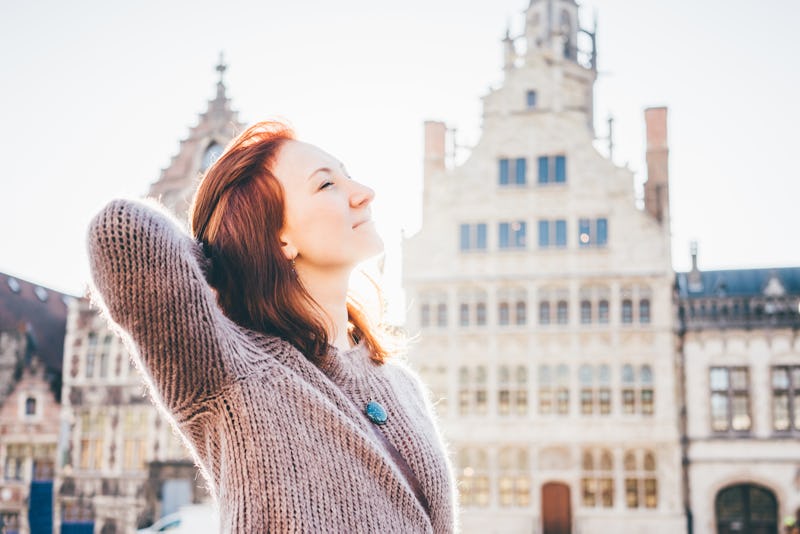 Shutterstock
If you're going about your day, minding your own business, and suddenly your body does something weird, you might wonder what's up. Why are you passing gas, or burping, or suddenly dealing with an onslaught of saliva? These things can seem strange, but the good news is they're not only typical, but often a sign of good health.
The body is, after all, going through all its daily processes, whether you pay attention or not. The more noticeable side effects, such as a burp, might stand out or get your attention. But as long as nothing's painful, excessive, or making you feel sick, you can continue on your merry way knowing that your body's just doin' its thing.
It does like to stick to a routine, and it "internally regulates itself in different ways," Dr. Anthony Kouri, MD, an orthopedic surgeon at the University of Toledo Medical Center, tells Bustle. That's why if you travel, or go off your schedule, you might notice that certain things, like your bowel movements, get thrown out of whack. "This can be said for other bodily processes as well," Kouri says.
On an average day, though, you may notice several of the noises and sensations and side effects listed below. While they may seem strange, experts say they can actually be a sign of good health.