9 Surprising Signs Your Gut May Be Suffering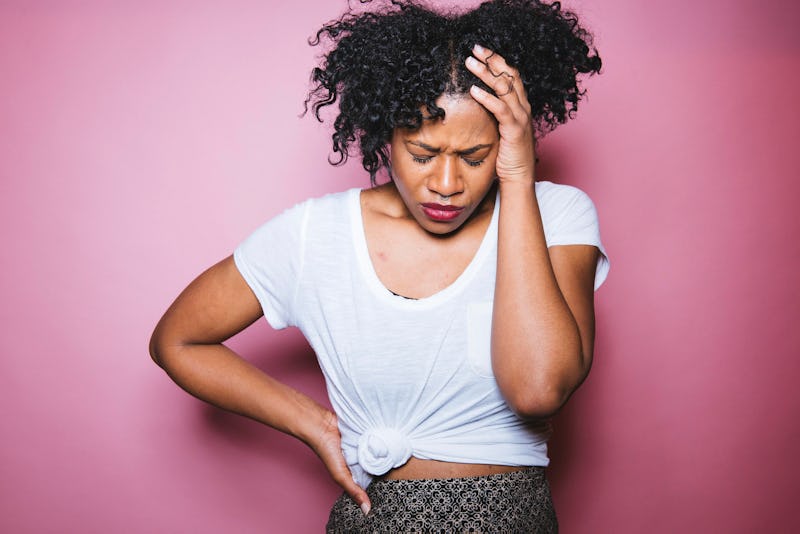 BDG Media, Inc.
If you have a few bizarre symptoms going on, and aren't able to pin down exactly what's causing them, you may want to consider poor gut health as a possible contributing factor. Because even though it seems like it should be responsible for digestion and digestion alone, your gut actually plays a big role in your overall health. And if it isn't functioning well, it can create quite the ripple effect.
"Everyone should care about the health of their gut because it is the gateway to health," Dr. Laura C. Stix, H.BSc, CCHt, ND, a naturopathic doctor, tells Bustle. "Many health conditions have their origins in the gut. This makes sense because 70 to 80% of our immune system is in the gut, it produces nutrients, absorbs nutrients, [and] its microbiome has incredible genetic diversity outnumbering our own 100 to 1."
If something's amiss, it can show up in your skin, effect how you sleep, and even have an impact on how you feel emotionally. That's why gut health is always something to keep in mind, and work on improving as often as possible. That might include taking probiotics, drinking plenty of water, exercising, managing stress, eating fresh foods that improve gut health, as well as pointing out any new symptoms to a doctor — especially if you notice any of the signs of gut issues listed below.