9 Movies About Incredible Women Across The Globe You Can Stream Right Now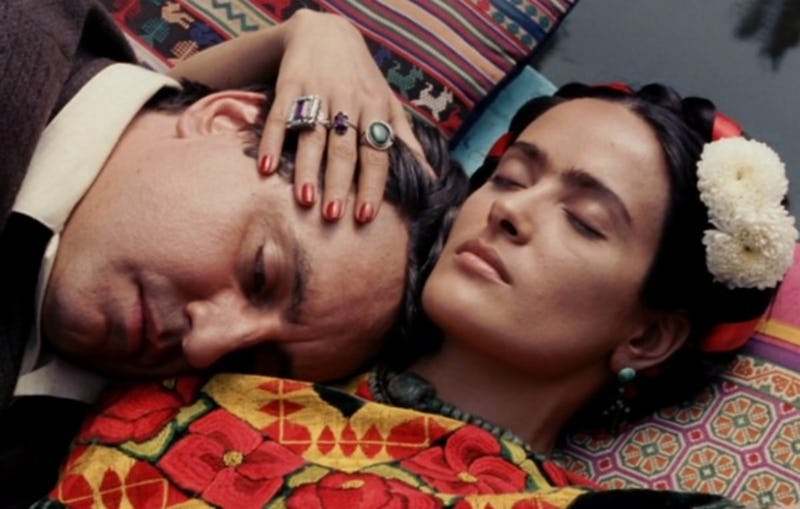 Miramax Films
March is Women's History Month, a time to celebrate the achievements of ladies all over the world. Women from all walks of life can spend this month standing tall in fierceness and power, and in light of the #Metoo movement and ongoing debates over immigration, it's more important than ever to honor diversity among women internationally. That's why this Women's History Month, you should take a few hours to watch these streamable movies about women from across the globe.
The representation of women in all areas of storytelling is so necessary, because, of course, no one woman's story is the same. And movies about female figures of different lifestyles, cultures and backgrounds, especially, are essential to expanding all our viewpoints. So this Women's History Month, shed a light on the below films all made about and by international women storytellers. Whether they be documentaries or narrative films, all these movies will open your eyes to the incredible works and accomplishments of women across the globe. Stream them now.
1. Frida
Frida follows the true story of influential artists Frida Kahlo de Rivera (Salma Hayek) and her husband Diego Rivera (Alfred Molina). Kahlo, who painted many works inspired by her home country of Mexico, is still a major influence in today's fashion and art culture.
Watch it on Amazon.
2. Queen Of Katwe
Queen of Katwe is based on the true story of 10 year-old Phiona Mutesi (played by Madina Nalwanga) and her family's struggle to survive in the slums of Katwe in Uganda. The movie centers on Phiona's fascination with chess and her reign as one of the top players in her country, under the guidance of her teacher Robert Katende (David Oyelewo).
Watch it on Netflix.
3. He Named Me Malala
He Named Me Malala follows Pakistani teenager Malala Yousafzai, who overcame an attack by the Taliban for speaking out on behalf of girls' education. The documentary shows how Yousafzai became one the world's leading advocates for children's rights and the youngest-ever Nobel Peace Prize Laureate.
Watch it on Amazon.
4. The Lady
The Lady is a biographical film about Aung San Suu Kyi, who returns to Burma to create a democracy movement after the death of her martyred father 39 years before. During her stay, Suu Kyi meets many of the people who were wounded during the a crackdown in the 8888 Uprising, and she realizes that the only way the political climate will change in the country is through real reform.
Stream it on Amazon.
5. The Headless Woman
The Headless Woman is directed by Argentinian filmmaker Lucrecia Martel. The movie follows Veronica (María Onetto) who hits something with her car as she struggles to answer her cell phone. She tells her husband that she believes she killed someone, but all traces of her previous activities in the last few days begin to disappear soon after. It's a psychological thriller that'll keep you hooked.
Watch it on Amazon.
6. Monsoon Wedding
Monsoon Wedding is a drama film directed by Mira Nair that depicts the ups and downs of an arranged Punjabi Hindu wedding in Delhi. The event unleashes a whirlwind of baggage about family secrets, infidelity, and marital fears.
7. A Girl Walks Home Alone At Night
A Girl Walks Home Alone At Night is a Persian-language thriller from Ana Lily Amanpour that follows a female vampire. She quietly stalks an Iranian city and gets vigilante justice on anyone she believes deserves it.
8. Zero Motivation
Israeli director Talya Lavie based Zero Motivation on her own experience serving in the Israel Defense Forces. The movie follows female Israeli soldiers who are posted in a remote desert base and spend most of their time pushing paper until it's time to return civilian life.
9. A Girl in the River: The Price Of Forgiveness
A young woman in Pakistan who is sentenced to death for falling in love manages to evade the so-called "honor killing," becoming a rare survivor of the judicial system. Directed by Pakistani native Sharmeen Obaid-Chinoy, A Girl In The River is a Oscar winning documentary you must see.
The list may be short, but it serves as an introduction to the many films that tell international stories of women for us and by us. So sit back, enjoy, and celebrate all of the countless inspiring women across the globe.