9 Surprising Things You Never Knew Could Happen To Your Body On Your Period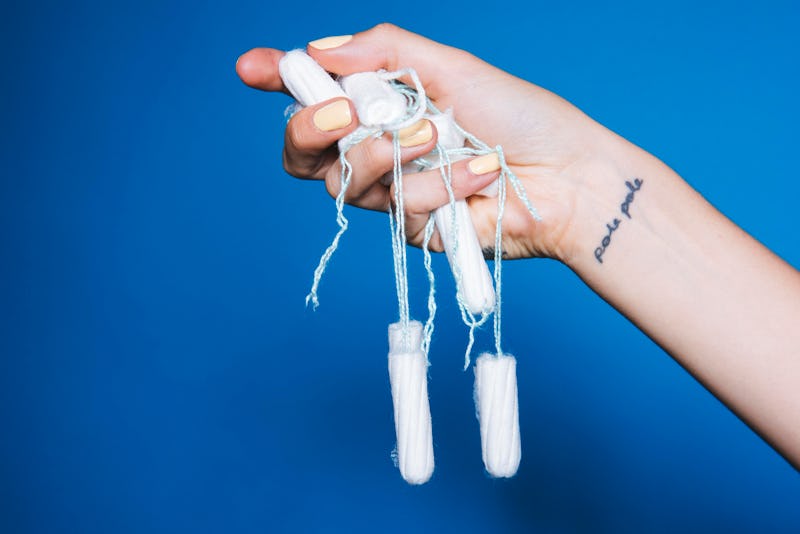 BDG Media, Inc.
There's no denying that being on your period can make you feel all sorts of interesting. You likely feel tired, and maybe a bit crampy — all symptoms that typically crop up during menstruation. But there are so many surprising things that can happen on your period to your body, that the list definitely does not stop there.
From an increased sense of smell, to getting drunker faster, women can experience a wide array of odd side effects and symptoms. And usually, that's all thanks to the hormones washing around inside your body. Keep in mind, though, that everyone's different. "Hormonal changes can be more disruptive to some women and not others," Dr. Sherry A. Ross, women's health expert and author of She-ology. The Definitive Guide to Women's Intimate Health, tells Bustle. "Everyone experiences that time of the month differently." So if you don't experience any changes, that's OK, too.
The key is to manage the period symptoms that do occur for you, by taking care of your health and planning ahead. As Ross says, a "healthy lifestyle and dietary behaviors will definitely influence some of these less common and unusual symptoms." And by eating good foods, getting plenty of sleep, and getting out some stress — possibly by walking outside, doing yoga, or meditating — in the lead up to your period, you can get through that time of the month with ease. While more research still needs to be done, here are some of things that can happen during your period that you might not have known about, according to experts.