9 Times Of Year You're Most Likely To Be In Emotional Overdrive, According To Astrology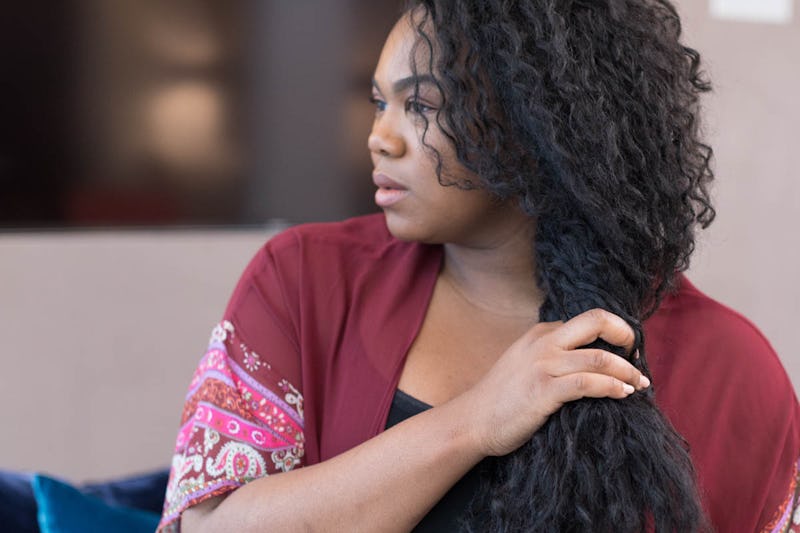 Ashley Batz/Bustle
If you've ever felt like you're in emotional overdrive during certain times of the year — but can't quite put your finger on why — it may have something to do with the astrological goings on of the sky. Things like Mercury retrograde, lunar eclipses, and other changes in the stars can make it seem like your whole life is turning upside down. Or, at the very least, as if something is shifting.
While there are obviously a lot of factors at play whenever you experience emotional turmoil, or go through a major life change, it can be quite eye-opening to consider how astrology may be playing a role. "Astrology helps us correlate the cycles of life with the cycles of the heavenly bodies so we can gain meaning for our personal lives," astrologer Rachel Lang tells Bustle. "There are times of loss followed by times of regeneration and rebirth. Times of challenge can lead to spiritual growth."
Instead of letting these astrological phases get the best of you, it may help to embrace them. As Lang says, "You can navigate those stressful times and discern how your life events may be guiding you to a deeper sense of purpose. Astrology offers a symbolic language to help you find meaning during stressful times. If you have knowledge about the upcoming astrological cycles and how they might relate to your personal birth chart, you can make the most of those influences to reduce stress, worry, or fear."
Here, a few times of the year that can make you feel emotional, contemplative — or as if you'd really like to make a change — according to astrologers.