Home Gyms, Witchcraft, & 7 Other Wellness Trends Experts Say Will Be Everywhere This Year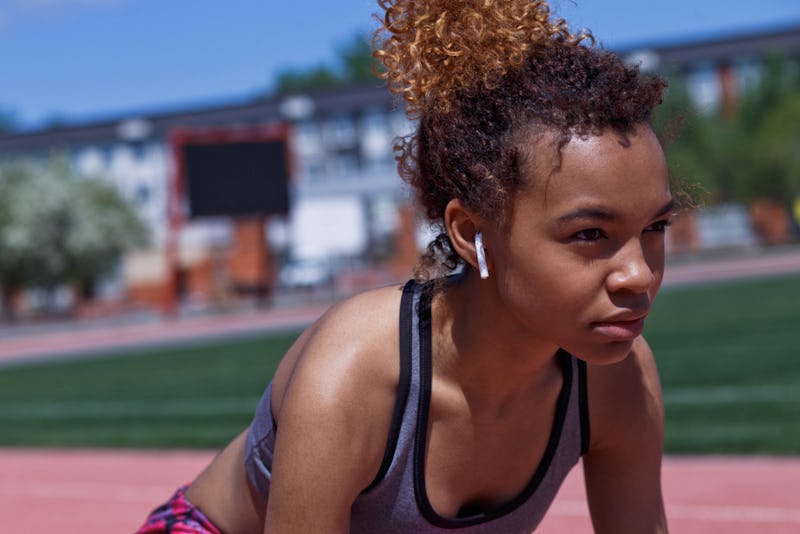 Abai Bekenov_Shutterstock
By nature, the popularity of trends can be difficult to predict, especially in the age of viral videos blowing up phones on a minute-by-minute basis. In the wellness industry, trends can range from amusing fads (trampoline workouts, anyone?) to long-lasting mainstays (meditation, therapy, and taking breaks from your screen don't seem to be going anywhere). If you're into taking care of yourself, though, it's fun to stay ahead of the proverbial curve and anticipate what wellness trends will be popular in 2020.
Whether you're into hardcore fitness as a means of self-care (same) or have been trying to start a meditation practice for the past six months, 2020 may well highlight some important trends to help you along your journey. Of course, trends don't come out of nowhere — all trends are born out of a complex web of social and economic contexts, rather than crashing in through the ceiling of your gym Captain Marvel-style. Just because something's trending now doesn't mean a version of it hasn't existed for a long time, as the industry experts we spoke to below outline.
This year's wellness trends are no exception. All of these nine wellness trends have a strong history behind them. Including these as part of your practice can help them rise to more prominence in the mainstream wellness industry — and make you feel awesome in the process.