Evan *Might* Have Dropped A Clue That Danielle M. & Wells Are Dating After 'BiP'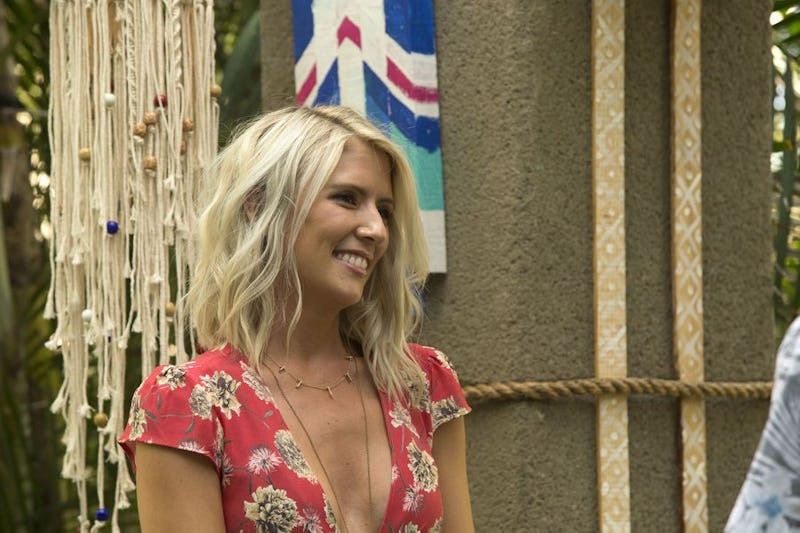 ABC/Paul Hebert
While Danielle Maltby already left Bachelor in Paradise, that hasn't stopped her from being part of one of the season's most-shipped pairs. Before her exit, Danielle and Wells Adams kissed, creating a moment that honestly was one of the most romantic in Season 4 thus far. Ever since, fans have been looking for clues that Danielle and Wells are dating after Paradise. And if you're a DanWells shipper (A+ ship name, BTW), then Evan Bass' latest Instagram hint may be exactly what your heart desires.
When uploading a photo from a recent event Danielle hosted to raise money for the Lwala Community Alliance, Evan only tagged one Bachelor in Paradise cast member — and his choice is telling. If you click the image, you'll see that he tagged Wells' Instagram account right where Danielle's face is. Suspicious, no? Considering no other BIP alums are tagged, it certainly stands out.
Granted, Evan could just be messing around to get Bachelor Nation hyped up about sparks flying between Danielle and this season's bartender. After all, Evan is the same jokester who faked his death to win over now-wife Carly Waddell last season, meaning he could just be stirring the pot to tease fans. But if that's the case, mission accomplished. In the comments below the pic, responses ranged from "I'm dying that you tagged Danielle as wells" to "look at the tags lol."
And if your eyebrows are raised, keep in mind that this definitely isn't the only clue that Danielle and Wells may be together IRL. The two have appeared in various Instagram posts together, implying that if they're not actually dating, they're still keeping their friendship going strong. Check out Exhibit A below.
During the upcoming BiP finale, maybe Danielle and Wells will come out and announce they formed a bond beyond the beach. And if that's the case, there are plenty of fans who will be rooting for them.