Jaclyn Hill May Have Just Teased More Morphe Collaborations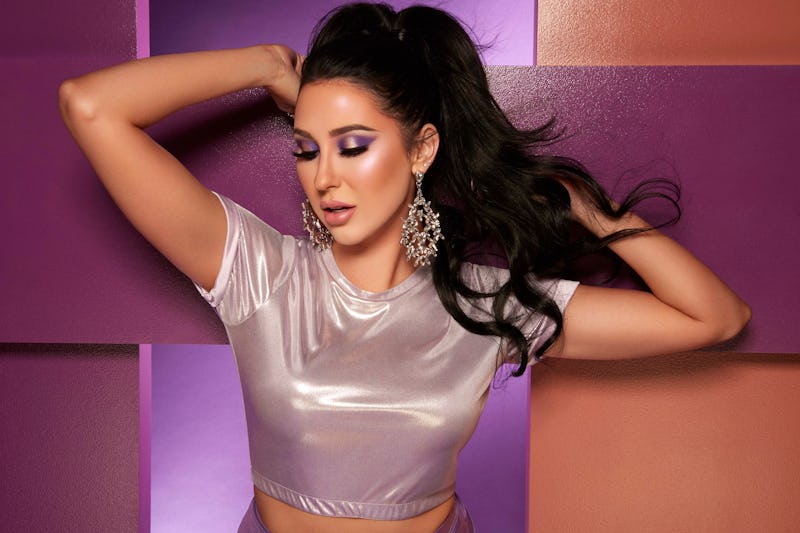 Courtesy of Morphe
Just in case you haven't heard, Jaclyn Hill x Morphe collaborations are a BFD in the beauty world. From the guru and brand's original work on the Jaclyn Hill palette to their latest work on the Vault Collection, people are low-key obsessed with anything this guru does with Morphe. As it turns out, more could be coming from Hill and the brand.
On Wednesday night, Hill took to her Snapchat to thank her loyal fans for supporting she and Morphe's Vault Collection. The four palettes included in the Vault sold out at just over 24 hours after their initial launch in the Morphe website. While you can still buy the individual palettes at Ulta's website, the bundle is officially gone, and even the Armed and Gorgeous palette is now sold out at Ulta.
What does this mean for Hill and Morphe? First, it means that pretty much everything they touch together turns to gold (or sold). Not only has this Vault collection sold out, but their original collaboration together has sold over 1 million units. Clearly, they have to work together again, right? Well, according to Hill, that may just be right around the corner, and fans are sure to be stoked.
When Hill posted to her Snapchat, she didn't just thank her fans. She went a step further and dropped a little bit of a tease for them as well. At the end of her thank you, Hill let a bit slip when she said, "There is more exciting stuff soon. Just wait and see. Right around the corner."
Now, could this be her eponymous cosmetics line? Sure, but at this point, Hill doesn't seem to be super focused on the line. In fact, in a video with fellow YouTuber James Charles, Hill went into details regarding why her line hasn't launched. According to the video, the guru hasn't launched her cosmetics brand yet because she's just so dedicated to perfection. She's completely aware of the criticisms that could come her way when she does decide to launch, and so she's biding her time.
Given that information, the hint she just dropped definitely seems to be Morphe related.
As for what the product could potentially be, there's no way to know. Now that Hill has launched two eyeshadow collections with the brand, she certainly could move on. After all, Morphe has much more than eyeshadow. The brand was originally known for the affordable, quality brushes, and while the guru has done a compilation of her favorites in the past, could she be making her own?
Then there's their lip products. Hill isn't shy about her love for the brands lippies. In fact, she's pretty much known for wearing Morphe's Hot Shot liquid lipstick these days. Who doesn't want a Jaclyn Hill approved nude lip via Morphe?
Regardless of what's coming next for Hill, though, one thing is certain. Her fans will support her in pretty much any endeavor. Whether it's her own line, a new collaboration with Morphe, or something else up her sleeve, the sky's the limit for Hill.