Who Will Pair Up On 'BiP' Season 4?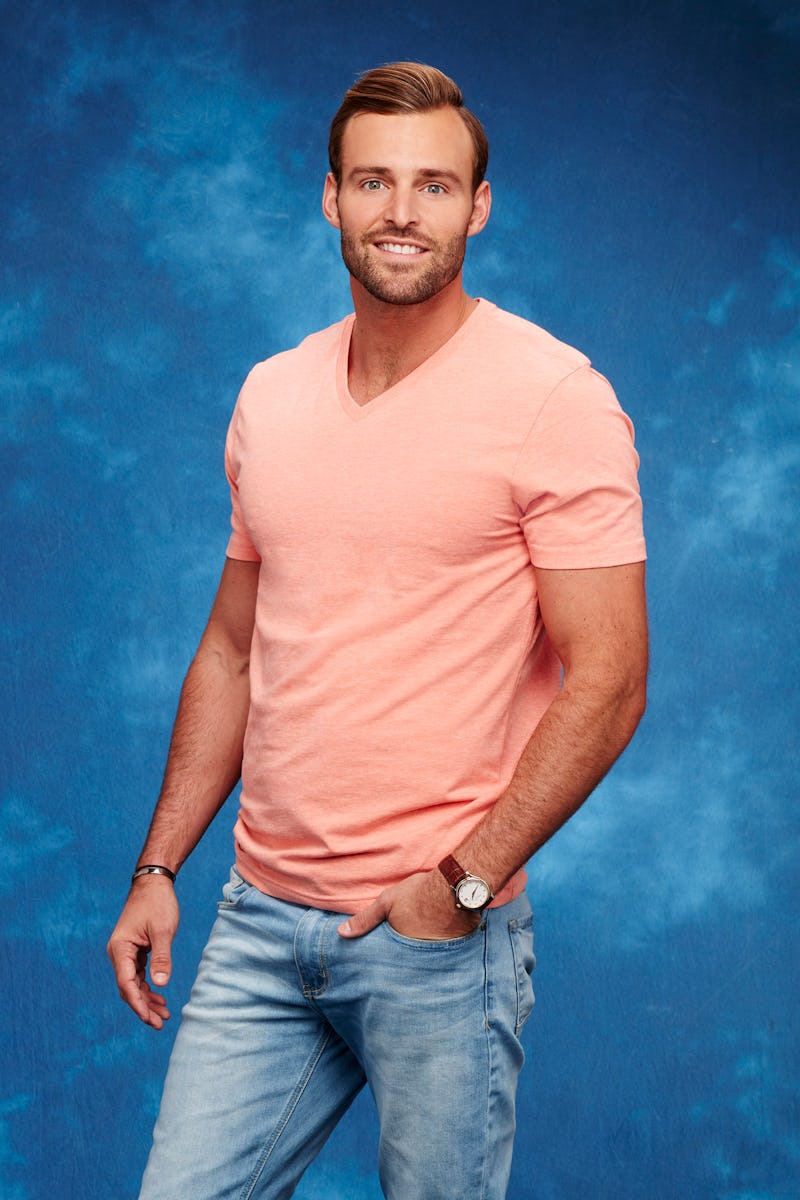 Craig Sjodin/ABC
Well, now that the Bachelor in Paradise Season 4 cast has been revealed, I reckon it is high time to start guessing what the season may or may not bring. Try to anticipate which contestants will get together on The Bachelor spinoff? Don't mind as I do. Hey, it's a productive way to pass the time until Aug. 8.
Now, onto this season's contenders: We have some dudes from JoJo Fletcher's season, the entire cast of Nick Viall's season (OK, that's an exaggeration, but only a slight one), one lady from Ben Higgins' season, one dude from Kaitlyn Bristowe's season, and one dude from Rachel Lindsay's season. I stared at the list of names for a good five minutes, closed my eyes, and then typed out the first pairings that came to mind.
So, which residents of Bachelor Nation might couple up on the latest installment of The Bachelor spinoff? Here's who I could see being a thing.
Prediction #1: Alexis Waters (The Bachelor Season 21) & Nick "St. Nick" Benvenutti (The Bachelorette Season 12)
Here's what I see happening: Ms. Sharkdolphin and Santa Claus both show up to the beach wearing custom-made Chris Harrison masks, button-down shirts, and slacks. They lock eyes through their masks. They admire each other's ensembles. From that moment on, they're linked at the hip.
Prediction #2: Taylor Nolan (The Bachelor Season 21) & Alex Woytkiw (The Bachelorette Season 12)
Here's what I see happening: Taylor pulls Alex aside on the first night. "Hey, you were the enemy of your season's villain, right?" she asks. Alex nods. They bond over their the roles the played on their respective seasons. Alex vows to Taylor that he will never join Team Corn, and Taylor vows to never join Team Chad. No, Chad Johnson won't be on this season (he has a girlfriend), but Alex appreciates the gesture regardless. A bond is formed.
Prediction #3: Raven Gates (The Bachelor Season 21) & Robby Hayes (The Bachelorette Season 12)
Here's what I see happening: On day two, Raven challenges Robby to a swimming race in the BiP pool. Former professional swimmer Robby agrees, but before the race can begin, Raven excuses herself from the pool. Ten minutes later, she returns wearing a swimsuit that's made out of miniature Seabobs. (Don't ask me how it's possible to wear a swimsuit made out of Seabobs. She just does it, OK?) The house goes nuts. Robby is a smitten kitten.
Prediction #4: Kristina Schulman (The Bachelor Season 21) & DeMario Jackson (The Bachelorette Season 13)
Here's what I see happening: DeMario gets a date card and invites Kristina to go on a one-on-one. She accepts. At dinner, he tells her all about what the mess he made on Rachel's season. Kristina lets DeMario know that Rachel already filled her in. DeMario says he learned his lesson, but if she doesn't trust him, he understands. Kristina tells him she'll send him packing like Rachel did if he does wrong by her. And by the end of the season, he may very well redeem himself.
Prediction #5: Danielle Maltby (The Bachelor Season 21) & Derek Peth (The Bachelorette Season 12)
Here's what I see happening: These two lovely people meet and click immediately. He's lovely, she's lovely, everything's lovely. While I'm not a professional matchmaker, I could see them being The Lovely Couple of the season. Lovely.
Honestly, if even one of my predictions is correct, I will celebrate my achievement with the biggest vat of cheese pasta.