If You Love Drama, Tacos & 'Harry Potter,' You'll Get Along With Jane From 'BiP'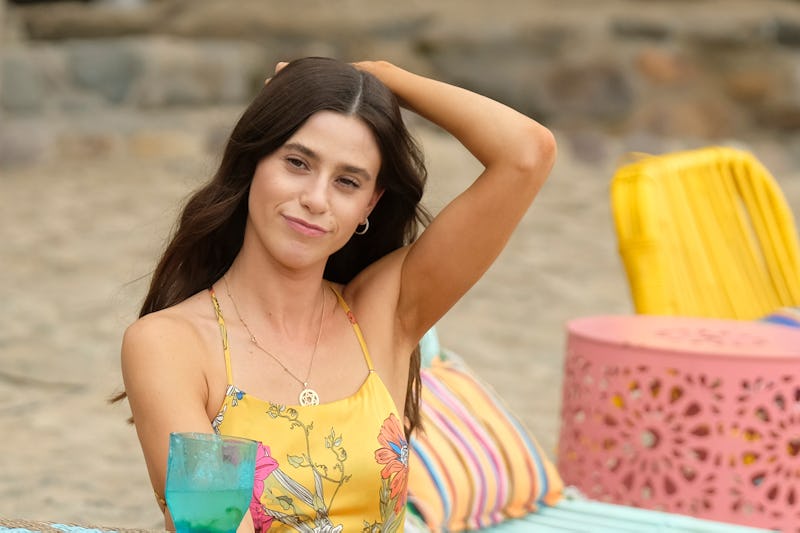 John Fleenor/ABC
The fun of Bachelor in Paradise is getting to watch your favorite (or least favorite) contestants from Bachelor Nation mix and mingle. And while Season 6 will feature big names from Colton's Bachelor season like Caelynn, Demi, and Hannah G., it also has less familiar faces like Jane Averbukh. Don't worry, though: Bachelor in Paradise star Jane's Instagram will let you get to know the contestant a bit better before watching her search for love. Colton may have sent her home on night one, but there's a lot more to her than just a limo entrance.
Since she didn't get much time to try and woo Colton beyond showing him a picture of her dog and his dog Photoshopped together, Jane is pretty mysterious to Bachelor viewers. Her intrigue is only elevated by the fact that her name isn't really Jane — it's technically Adrianne Averbukh, according to her LinkedIn. Her Bachelor profile had her listed as Adrianne "Jane" but referred to her as Jane primarily. And on Instagram, she goes by Jane Aver.
Whatever name she's going by, the Los Angeles social worker seems like someone worth getting to know, so hopefully she'll get more screen time during BiP. We know from her Bachelor bio that she's "a free spirit with infectious energy" who "uses her positive vibes and good nature to help care for seniors at an elderly day care facility," but here's what else we can glean from her Instagram.