BET's 2018 'Black Girls Rock' Ceremony Will Give Aretha Franklin The Tribute She Deserves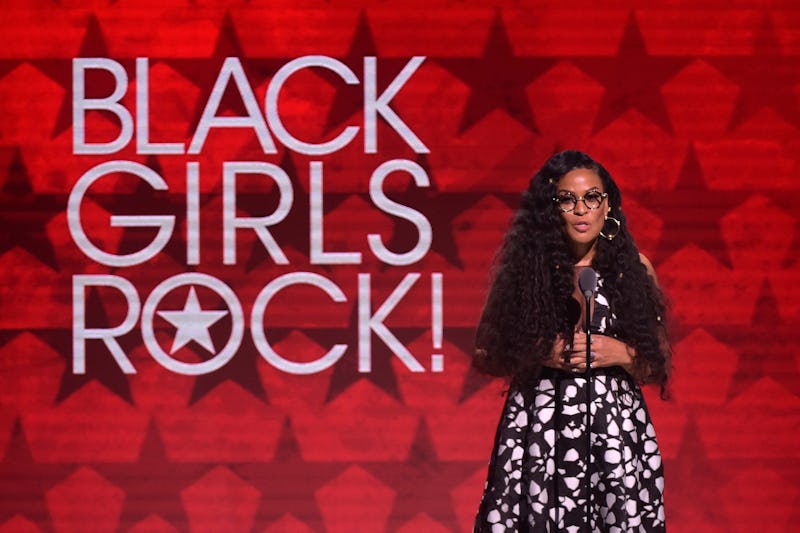 Jason Kempin/Getty Images Entertainment/Getty Images
It's that time of year again when the weather starts to cool down and some of Hollywood's most anticipated awards shows make their way to television. Lucky for fans, BET's 2018 Black Girls Rock is right around the corner, and its list of honorees is amazingly on point.
Airing annually since 2006, Black Girls Rock is a televised awards show that celebrates the achievements and community contributions of inspirational black women. The show brings together some of the most talented faces in the industry, including social influencers and service leaders, for one dynamic night filled with honors, performances and tear-jerking speeches. And this year is no exception.
According to BET, just as in previous years, the annual event will continue honoring a slew of Hollywood's favorite entertainers, filmmakers and thought-leaders for their impressive work. Among the list of 2018 honorees is legendary singer Mary J. Blige, who will receive the Star Power Award; iconic choreographer and performer Judith Jamison, who will take home the well-deserved Living Legend Award; and writer, producer, and actor Lena Waithe will be awarded the Shot Caller Award.
Also on the list of honorees are model and activist Naomi Campbell, who will receive the Black Girl Magic Award, and activist and #MeToo founder Tarana Burke, who will be honored with the Community Change Agent Award.
Celebrities Ava DuVernay, Misty Copeland, Storm Reid, Ciara, Naturi Naughton, and Niatia "Lil Mama" Kirkland are scheduled to present, while multi-hyphenate creator Queen Latifah will host the magical night.
Rocking the stage will be R&B singers H.E.R. and Tamia, gospel artist Yolanda Adams, and from the Alvin Ailey Dance Theater, dancer Jacqueline Green. With the news of the recent passing of the Queen of Soul, Aretha Franklin, who's the epitome of black girl magic, it's only fitting that Black Girls Rock put together a proper tribute, too, right? Fans have been asking for one all over Twitter, especially following all of the backlash surrounding Madonna's controversial tribute during the MTV Video Music Awards.
Founder Beverly Bond confirmed fan suspicions that the annual show would be sending the Queen of Soul off in the way she rightfully deserves in a statement via Market Watch, saying,
"Each year I'm humbled to gather and celebrate Black women's excellence, intelligence and savoir-faire. This year we are honoring women who are the Queens of their respective industries and celebrating the memory of our forever Queen of Soul, Aretha Franklin, who left us with classics and an example of how to take on life with resilience and grace."
"I am grateful to BET for helping to elevate the Black Girls Rock mission," Bond continued, "and for being our partners in exalting the royalty of Black women and girls."
But, when will viewers get to catch the highly anticipated event? According to BET, Black Girls Rock will be filmed in Newark, New Jersey, Sunday, Aug. 26, and the recording will hit television screens across the country Sunday, Sept. 9 at 8 p.m. ET.
You can always count on Black Girls Rock to kick off the fall season with the right amount of inspiration, and this time, they'll be honoring the memory of a legend too.