Billie Lourd Pays Tribute To Carrie Fisher's Humor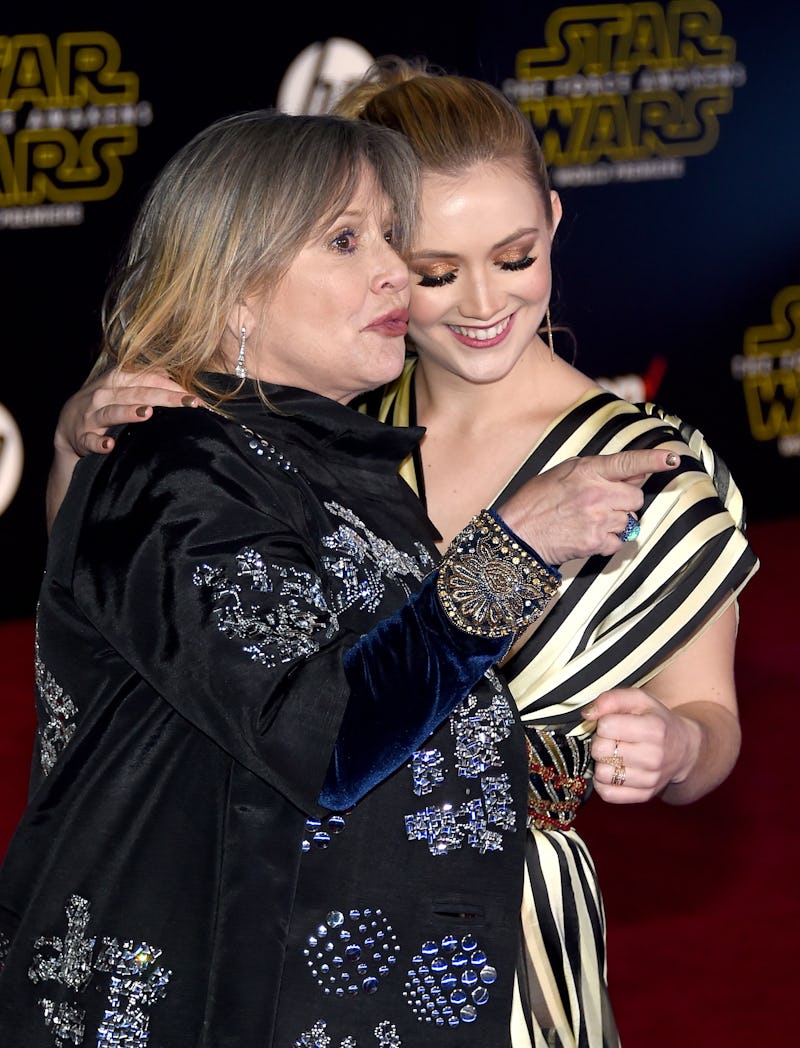 Ethan Miller/Getty Images Entertainment/Getty Images
It's been two weeks since Carrie Fisher's untimely death, but the Star Wars legend surely isn't forgotten. Making the loss all the more devastating, her mother, Debbie Reynolds, passed away just one day later. In the wake of this Hollywood heartbreak, family and fans have been keeping the stars' memories alive on social media and beyond. On Wednesday evening, Fisher's daughter Billie Lourd remembered her mother with a touching Instagram tribute. While this isn't her first post about her mom, it's still incredibly poignant.
Along with an old photo of the mother-daughter duo, Lourd shared a quote from Fisher's book Wishful Drinking: "If my life weren't funny then it would just be true and that is unacceptable." In the caption, the Scream Queens actor also wrote,
Finding the funny might take a while but I learned from the best and her voice will forever be in my head and in my heart.
And in case that's not sweet enough, the 24-year-old stylized her mother's name in emoji, just as Fisher was known to do on Twitter. It's beyond understandable that Lourd needs time to "find the funny," but it's comforting to know that she'll always have her mother's words of wisdom in her head — and her heart, as she notes. Just over a week ago, Lourd posted an equally heartfelt message about her mother and grandma on Instagram. She wrote, "There are no words to express how much I will miss my Abadaba and my one and only Momby."
Here's the latest tribute:
Last week, Fisher and Reynolds' families said goodbye at a private memorial service and funeral. As seen in photos afterward, Fisher's urn was shaped like a Prozac pill — clearly a testament to her lifelong battle with bipolar disorder. Tying into Lourd's choice of quote, even after she was gone, Fisher shared her unique sense of humor with the world. Fans were quick to call the move iconic.
Fisher's life was practically an open book — thanks to her writing, as well as her candor in interviews. And while her daughter tends to be more private, the snippets that Lourd does share — like this old photo — are all the more special.