Billie Lourd Honors Carrie Fisher On Mother's Day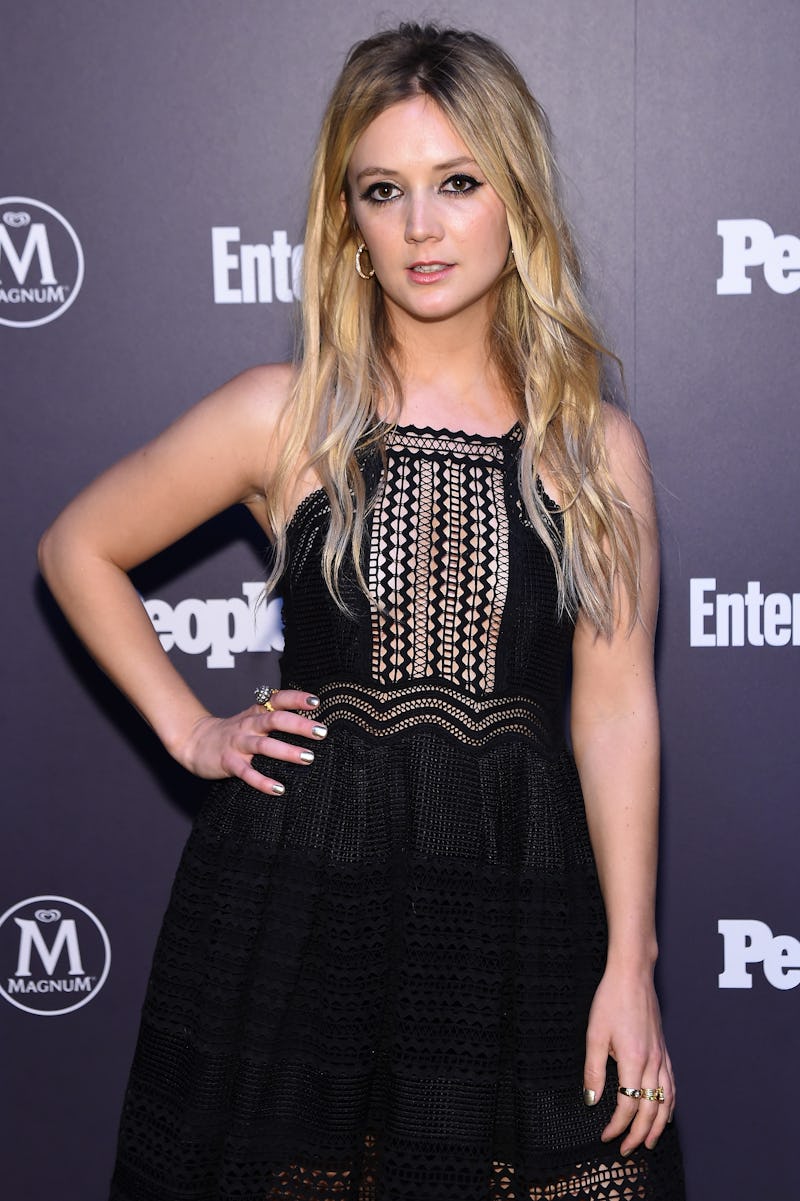 Jamie McCarthy/Getty Images Entertainment/Getty Images
Whoever coined the phrase "a picture is worth a thousand words" was a wise soul. In honor of Mother's Day, Billie Lourd shared a photo of Carrie Fisher, and there's no long caption, or any caption at all, aside from a black heart. It's simply a candid shot of her mother and herself as a child. The mother-daughter duo look like they were on a train, and Fisher is smiling at her daughter, who was doing something silly, as toddlers tend to do. It's a beautiful photo, and one that is a reminder of the immense love the Star Wars actor had for her child.
This is Lourd's first Mother's Day without her mother and grandmother, Debbie Reynolds. Fisher died on Dec. 27, and Reynolds passed away one day later on Dec. 28. In January, the Scream Queens actor took to Instagram to thank her fans for their love and support during such a heartbreaking time. The actor wrote,
"Receiving all of your prayers and kind words over the past week has given me strength during a time I thought strength could not exist. There are no words to express how much I will miss my Abadaba and my one and only Momby."
Her Mother's Day tribute to Fisher is a reminder that, for many, this holiday is a difficult one to get through. For anyone who has lost a mother, grandmother, or any other maternal figure, the joyful day can bring up memories, and remind them of the amazing women who are no longer with them.
There was no need for Lourd to try to express the emotions she was feeling in her post. Her photo says it all. Even though her mother is gone, she has beautiful memories of the times they shared together, and she will never lose the strength, love, and wisdom Fisher imparted to her over the years. Losing a mother is something a person never entirely heals from, and Lourd is showing so much courage and grace by sharing a photo tribute to her iconic mother on such a difficult day.
Mother's Day is likely a bittersweet holiday for Lourd now, but she still took the time to share with the world that her mother is on her mind, and in her heart always. I suspect somewhere out there in the galaxy, Fisher is very proud of her amazing daughter on Mother's Day and every other day of the year.