Blac Chyna Is "In It For The Long Haul" With Rob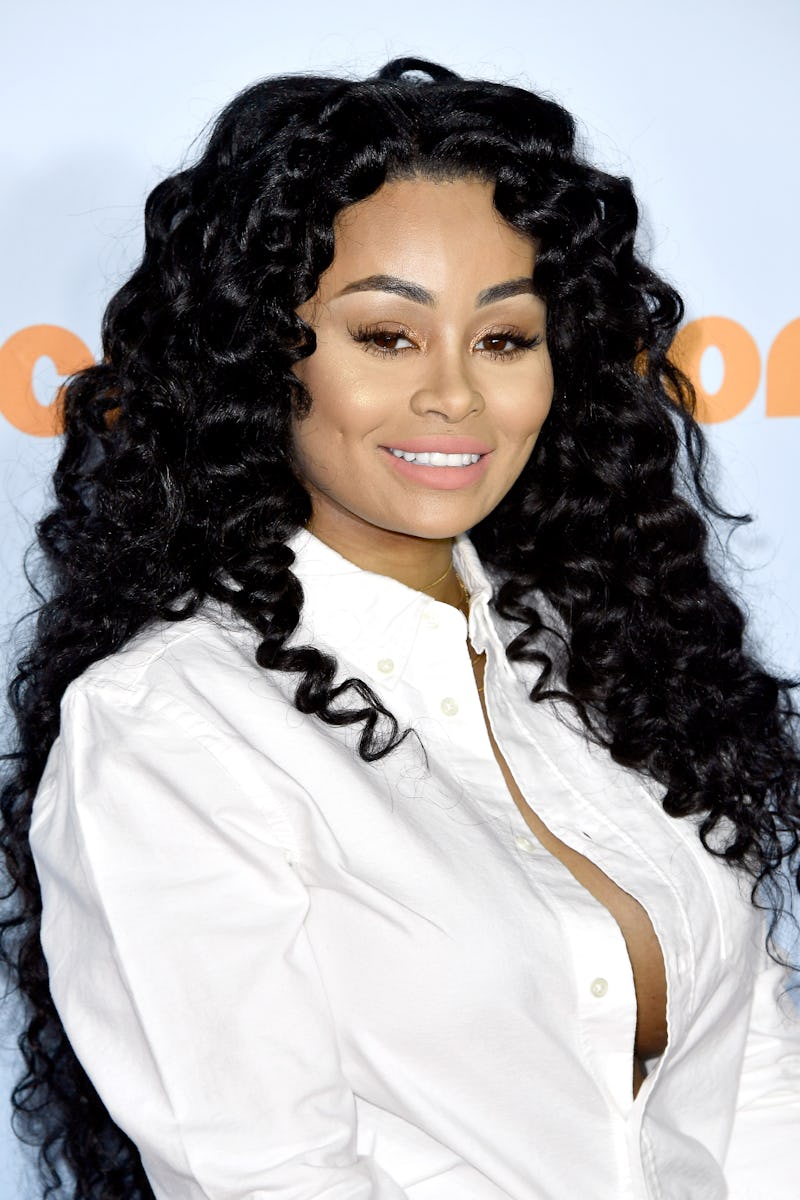 Frazer Harrison/Getty Images Entertainment/Getty Images
If you watched Rob & Chyna, or saw any clips of the show online (or heck, even if you've only ever read a few articles about the show), then you know how tumultuous Blac Chyna and Rob Kardashian's relationship can be. But despite whatever rumors you've read, Chyna revealed that she and Kardashian are "in it for the long haul," and that they're "fighting for each other." The mother of two and reality/social media star extraordinaire is on the cover of April's Cosmopolitan South Africa and spoke to the magazine about her relationship with Kardashian.
"I feel like every person who's in a long-term relationship, or who is committed to their person, goes through ups and downs," she told Cosmopolitan South Africa. "Everything isn't always going to be peaches and cream. If it is, then it's fake. I'm in it for the long haul, so I feel like my advice is therapy, know each other's family, calling each other's moms."
Funny how she mentions calling being in touch with each other's mothers as part of her relationship advice. Anyone else think it sounds like Chyna is still in cahoots with... or should I say, close with Kris Jenner? Though, I'll admit, I'd like to imagine that Kardashian calls his in-law Tokyo Toni on the reg.
"Everything isn't going to be perfect," Chyna continued, "but I know we love each other and we're fighting for each other, and the people we surround ourselves with are rooting for us. It makes everything much easier."
I don't know about you, but I'm definitely rooting for Kardashian and Chyna. And to be totally honest, I'm pretty much rooting for another season of Rob & Chyna. That show was iconic and six episodes, plus a baby birth special, wasn't nearly enough, in my humble opinion.
Chyna also explained to Cosmo how the birth of daughter Dream Kardashian brought their family together:
"We also have Dream. So we're looking at the bigger picture. We have a whole other human being that looks up to us, so we have to makes sure she's taken care of. Once we made the decision to get engaged and have a baby, we became family. It's a beautiful moment and it's something I'll always have, you know? We all welcomed Dream into this world: how cool is that?"
It's good to see that ChyRo is looking at the bigger picture and focusing on their family. Here's hoping they make it work. And here's hoping they keep the cameras rolling, so that we can see it all unfold on reality television.