Ryan Coogler Is Officially Signed On To Make 'Black Panther 2' & Fans Could Not Be Happier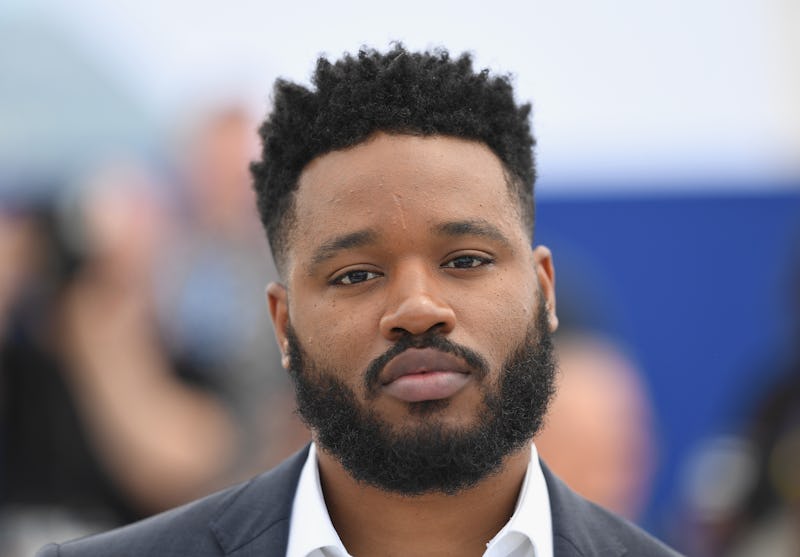 Pascal Le Segretain/Getty Images Entertainment/Getty Images
This Black Panther 2 scoop may not come as a total surprise, but it is still as thrilling as a trip to Wakanda. According to the The Hollywood Reporter's sources, Ryan Coogler will direct and write Black Panther's sequel. Yes, the filmmaker behind the terrific feature film based on the Black Panther comics will reportedly return for round two. The insiders told THR that Coogler is set to write the sequel next year. The site added that production could begin in either 2019 or 2020 — but nothing is set in stone.
Back in March, Marvel Studios president Kevin Feige revealed to Entertainment Weekly that a second Black Panther movie was happening. "Nothing specific to reveal, other than to say we absolutely will do that," he told EW. Feige also told the publication that they already had a "pretty solid direction on where we want to head with the second one."
And as Feige has made clear time and time again, the studio wants Coogler back at the helm for the sequel to Black Panther. As Feige told Collider in April,
"We definitely want Ryan to come back and that's actively being worked out right now. When will it be? A lot of it will be when Ryan wants to and not rushing anything, but I think we have an idea of when it will be."
Why wouldn't they want Coogler to steer the sequel ship? Black Panther is a fantastic superhero movie that was both a hit with critics and a box office smash. Moreover, as Coogler's unimpeachable body of work proves, he knows a thing or two about making a very good motion picture.
So, if you walked out out of the theater after (the following link contains major spoilers) Avengers: Infinity War thinking all hope is lost in the Marvel Cinematic Universe, it looks like that isn't entirely the case. The ball on BP2 is officially rolling and Coogler's going to be a part of it. And yes, the fans are extremely here for this announcement.
You said it, Shuri.
This sounds like a tremendous plan.
Same.
No matter how many times you say it, the news never gets old.
Prediction: BP2 will be yet another Coogler-created work of art.
Production may not start until 2019 or 2020, which means... *looks at calendar.* Ugh, it's so far away.
Look at Coogler's filmography, and do you know what you will find? A list of movies made by a human who is really good at making movies.
Yes to all of the above.
Coogler has several sequel plates spinning right now. Several very big, very awesome sequel plates. He is an executive producer on Creed II, the to-be-released followup to his 2015 film, Creed. And as LeBron James revealed to The Hollywood Reporter in September, Coogler will also executive produce the second Space Jam movie. And now, he's reportedly returning to the Black Panther universe to direct the sequel to one of the biggest movies of all time. Let the excitement course through your veins like a mouthful of Heart-Shaped Herb juice.