Carrie Fisher's Books Are In High Demand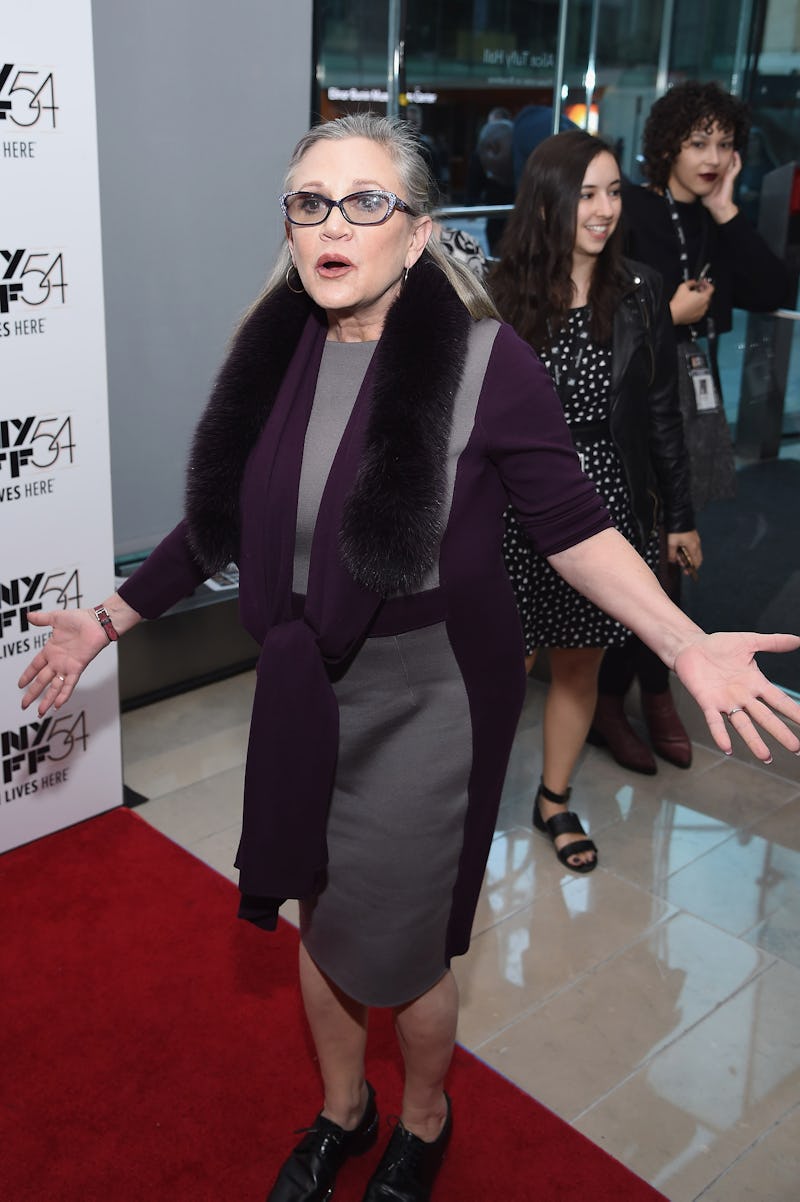 Dimitrios Kambouris/Getty Images Entertainment/Getty Images
Following Carrie Fisher's untimely passing on Dec. 27, booksellers found their stocks of the actress' seven books depleted by the same sudden demand that put them on bestseller lists overnight. Now, publisher Simon & Schuster has confirmed that Carrie Fisher's books will get reprints, with tens of thousands more copies ordered.
Best known for her role as Princess Leia in the Star Wars films, Fisher was also the author of seven books: Postcards from the Edge (1987), Surrender the Pink (1990), Delusions of Grandma (1994), The Best Awful (2004), Shockaholic (2007), Wishful Drinking (2008), and The Princess Diarist (2016). Simon & Schuster confirmed to Entertainment Weekly that it has ordered 20,000 additional copies each of Postcards from the Edge and Wishful Drinking, 10,000 copies of Shockaholic, and 2,500 copies of The Best Awful.
Interest in Fisher's books skyrocketed after her death. On Dec. 28, five of her books — The Princess Diarist, Wishful Drinking, Shockaholic, Postcards from the Edge, and The Best Awful — ranked among Amazon's Top 10 Movers & Shakers in Books, with an average interest hike of more than 22,000 percent per book.
Fisher died on Dec. 27, four days after she suffered a massive heart attack while en route to Los Angeles. She was 60 years old.