Chrissy Teigen & John Legend Discussing Cooking Together Is Total Relationship Goals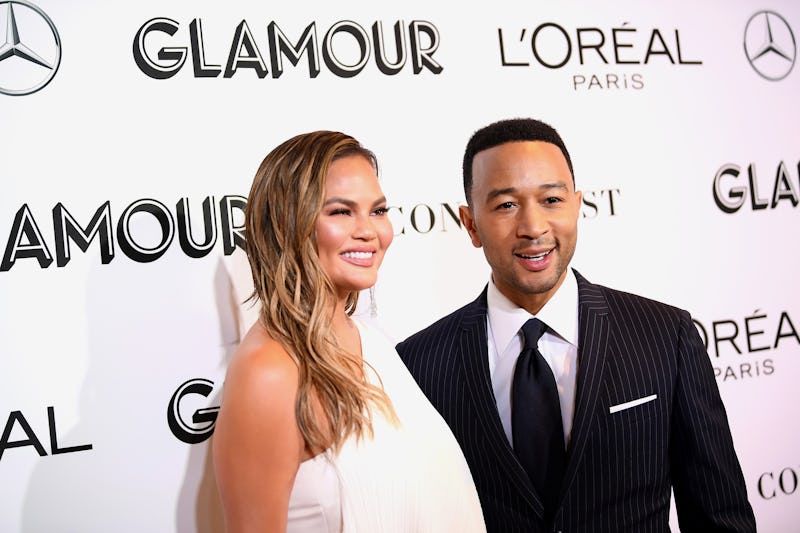 Dimitrios Kambouris/Getty Images Entertainment/Getty Images
There's no need for proof that these two are a perfect couple, but here it is anyway. Chrissy Teigen and John Legend discussed cooking together, and it shows they are still relationship goals. In an interview with the CBS Sunday Morning Show, the two stars made Thai garlic short ribs and discussed life together. It's no surprise that many of their days revolve around preparing and cooking meals. Teigen is a cookbook author whose first two books, Cravings: Recipes For All The Food You Want to Eat and Cravings: Hungry For More, were bestsellers. In the interview, the former model revealed that her family life is just as food-centric as fans might assume. She said: "When we wake up the first question is, what are we gonna do for dinner?"
During the cooking session, Legend managed to fit in plenty of adorable compliments for Teigen. The singer discussed his single "All Of Me," which features the line: "What would I do without your smart mouth?" In addition to her growing cookbook empire, Teigen is well known for her sense of humor and witty personality. Legend told the publication that the lyric was very much a compliment, and it's part of what keeps the relationship working. "Well, anybody that knows Chrissy knows she's got a quick wit and a sharp tongue and a smart mouth!" Legend said. "I think that's what keeps things exciting and interesting."
The interviewer asked if cooking is an unlikely path for the Lip Sync Battle host, and Teigen emphasized that her culinary ambitions are not just about good food. Her love for cooking is also about the experience and how it brings people together. "Cooking, for us, isn't just about eating," she said, "It's about the whole experience of cooking." Legend agreed that cooking is best done as a family, and that's why it's so special. He joked: "Yes, burning things together!"
In addition to Teigen's love for all things culinary, the couple also discussed the star's famous social media presence. On Twitter, Teigen has become famous for her hilarious comments and smart clap backs. There's few people she's afraid to take on, and she even has the high honor of being blocked by Donald Trump. While social media can be a toxic place, the Lip Sync Battle host uses these platforms to make people laugh and get candid about her personal life.
In the interview with CBS, Teigen commented on her decision to open up about postpartum depression and other issues online. "I think people on social media are my friends and I think they deserved to know. I don't know, is that so weird?" she said. "That's kind of weird."
It's not the only recent time Legend has discussed Teigen's social media presence. Last week, the singer gave an emotional speech about his wife at the Glamour Awards. In the address, Legend noted that social media helped fans fall in love with Teigen, since it provides an unfiltered platform. He said:
"Chrissy's biggest impact may be the way she proves that just by being the person you are, you can make a difference. Being who you are, unapologetically, you can make a difference....If you speak up about the things that you believe in, whether it's immigration rights, postpartum depression, or the joys of chicken pot pie—and if you do it authentically and without presumption, you can enlighten another human being, you can brighten people's day. "
These two are always making sure to appreciate each other, and their most recent comments about cooking together are no exception. Teigen and Legend may be one of the most well-known celebrity couples, but they are clearly most at home cooking dinner together. The fact that they are always open and give a candid look into their life together, whether it is cooking or travels or times with their kids, is part of why fans love to follow them along on all of their adventures, big and small.